New Health or Wellness Practice? How To Effectively Market Your Business Online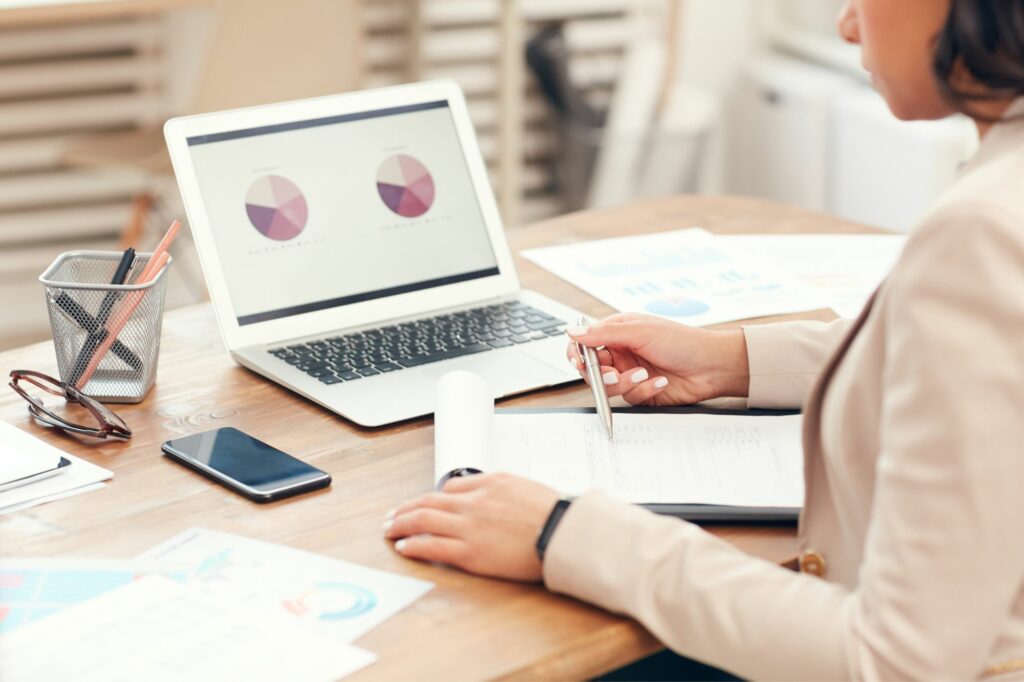 New Health or Wellness Practice? How To Effectively Market Your Business Online
Starting a new health or wellness practice is an exciting yet daunting task. You have a deep passion for helping people improve their physical and mental well-being, and you're eager to share your knowledge and expertise with the world. However, you also know that building a successful business takes more than just skills and dedication. It takes a strong online presence and effective marketing strategies to reach the people who need your help the most. That's why having a solid online marketing presence is crucial for any business looking to succeed in today's rapidly changing digital age.
By following the right strategies and dedicating the necessary time, you can showcase your passion and expertise, build trust with potential clients, and ultimately grow your business.
Most new practitioners have more time than money to invest in their online marketing. And online marketing does take time to do effectively. What I find is that when my clients focus on helping more people, making a positive impact on their lives, and seeing them achieve their health and wellness goals, they have more passion for putting in the effort to market their business online.
I mention this now because I want to ensure you read the following tips with discernment. You don't need to do everything right away. You can be selective about which of them you implement and when. And you can hire the right professionals to help decrease the amount of time you need to invest to make your online marketing happen.
Here are some tips on how to market your business online and connect with the people who need your help the most. I've also included a rough estimate of the time you should expect to spend on implementing each.
#1 Build a Website
A website is the foundation of your online presence because it's always there and available 24x7x365. I placed this tip first because I typically recommend this to be where a new practice should start marketing its business online.
Your website should be professional, easy to navigate, and provide all the necessary information about your business. Some things you'll want to consider including on it are the services you offer, pricing, and contact details.
Building a website could take several days to several months, depending on the complexity of the site and/or your comfort level with creating one.
#2 Optimize for Search Engines
Make sure your website is optimized for search engines by including keywords relevant to your business and services in the content and meta tags. This will help your website rank higher in search engine results, making it more visible to potential clients.
And since you're opening a new practice you'll also want to make sure you optimize for local search. Optimizing your website for local search is crucial if you want to attract clients in your area. Make sure to include your city and state in your website's title tags and meta descriptions, as well as in the content.
Expect to spend several hours on this task initially. And then you'll need to spend additional time regularly updating the content on your website to achieve and maintain your position on the search engines.
#3 Use Social Media
Create profiles for your business on popular social media platforms such as Facebook, Instagram, and Twitter and use them to promote your business. You'll want to share valuable content, such as tips and advice. You'll also want to engage with your followers to build a community around your brand.
Expect to spend at least an hour a day on social media management.
#4 Leverage Influencer Marketing
Partner with influencers in your industry to promote your business. Influencers have a large following and can help you reach a wider audience. It can take time to establish relationships with influencers so expect to spend several hours per week.
To help you think about who you might seek out to partner with, here are some examples of people I know who have used this technique to build their practices.
I know of one life coach who partnered with a well-established chiropractor in his area and grew his fledgling practice that way.
I also know several massage therapists who partnered with chiropractors to grow their practices. And even a chiropractor who partnered with a well-established massage therapist to grow his practice.
Finally, I'm aware of several therapists who grew their practices by partnering with other therapists who had been practicing for some time.
This tactic works well for online marketing, but it can also work well for in-person marketing too.
#5 Invest in Paid Advertising
Consider investing in paid advertising, such as Google AdWords or Facebook ads, to reach a larger audience. Make sure to target your ads to people who are interested in health and wellness services. This can take some time to set up and manage the campaigns.
This is also one place that I usually recommend hiring someone to help you. I've seen too many health and wellness professionals haphazardly run ads without much success.
#6 Offer Special Promotions
If it makes sense for your practice, you might consider creating special promotions and offering discounts to attract new clients and keep existing ones coming back. Expect to spend several hours per month creating and managing special promotions.
#7 Create Valuable Content
Create valuable content that's relevant to your target audience. This can be in the form of blog posts, videos, or infographics, and can be shared on your website and social media platforms. Expect to spend several hours per week creating and promoting valuable content.
You'll also want to make sure you get the biggest bang for your time with any content you create. That means you need to repurpose your content. You can download this free guide to help you with repurposing the content you create.
#8 Build Backlinks
Backlinks are links other websites have to your website. You can easily build backlinks in your community by participating in community events and groups. Consider joining your local chamber of commerce. Chambers of commerce usually have a member listing which includes a link to your website and social media pages. Volunteer to be a guest on a local radio show or podcast. Both should provide you with backlinks. You could even write a press release about your new practice and send it to the local press for inclusion on their websites.
#9 Manage Your Online Presence with Google My Business
Google My Business (GMB) is a free tool that allows business owners to manage their business information on Google, such as their business name, address, phone number, website, and reviews. By verifying and optimizing your GMB account, you can improve your visibility in local search results and make it more likely that potential customers will find your business. Expect to spend several hours per week managing your GMB account.
Yes, if you added up all the time to implement all 9 of these tips, effectively marketing your business online would be a full-time job in itself. And that can seem daunting! But by taking the time to invest in building a website, optimizing for search engines, leveraging social media, and creating valuable content, you can attract more clients to your business.
Remember, success is not only about following the right tips and tricks, but also about having determination, a positive attitude, and passion to help others. Embrace the challenge, stay committed, and watch as your business thrives in the digital world.
Need help with marketing your business online? Schedule a consultation to discuss your goals with one of our experts.