6 Keys You Need To Know Before Writing Blogs For SEO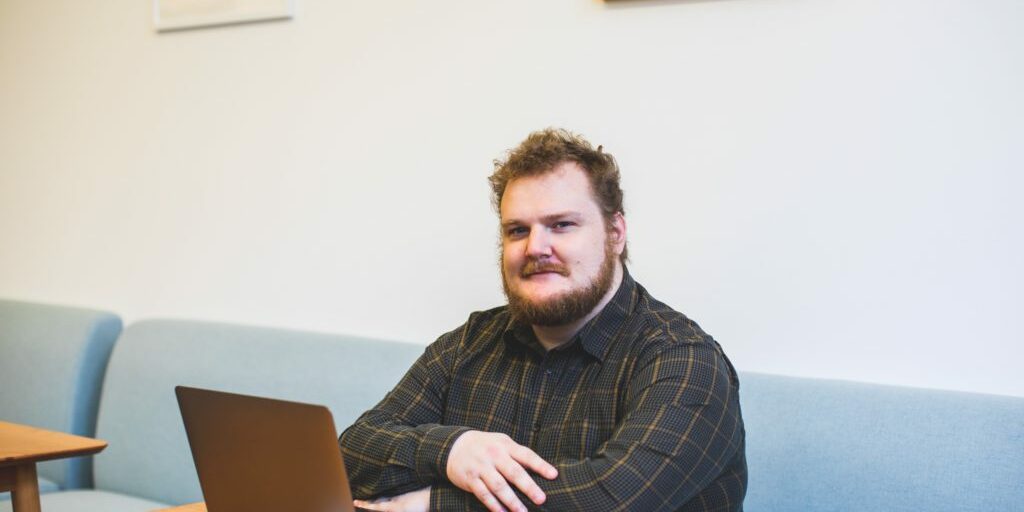 By now you probably know that writing blogs is a great way to get your voice and brand out into the virtual world. But writing blogs for SEO is what actually makes them applicable and easy to find.
We would all love to believe that readers hang on our every word. And surely the world waits with bated breath for our next output.
But once we reel in our egos and wishlists, we're left with the reality that we have competition. A lot of competition. Like, 500 million-blogs-out-of-1.7 billion-websites kind of competition.
And those bloggers are pumping out 2 million blog posts…per day.
Writing blogs for SEO really means you're writing for two: your target audience and your search engine.
One is going to read with a human brain, emotions, and buying power. And the other is going to read with a complicated, mathematical, algorithmic brain and ranking power.
Despite their differences, these two blog readers work together to determine the success of your blog. And, if you're writing blogs for business, it's important to understand what both are looking for and how to make everyone happy.
Here are 6 keys you need to know before writing blogs for SEO:
You need SEO and user-friendly content.

As mentioned above, you're writing to and for people who are seeking answers to questions and solutions to problems.

You're also writing to an invisible purveyor of the www. And that wizard-behind-the-curtain is keeping an eye on what the human seekers are seeking and what the human providers are providing.

Your job as a blogger is to seek what the seekers are seeking and provide it in a way that captures their attention.

You also have to follow the wizard's rules in order to be quickly and easily findable. And that requires more than just letting your thoughts and niche expertise spill out onto the screen.

You need great content.

SEO isn't a stand-alone guarantor of success. "I used my keywords and headings and wrote short paragraphs and did everything by the book. Why aren't people coming?" 

Understanding how SEO marketing works starts with the content that makes SEO applicable and worth the effort in the first place.

You don't need to have a Pulitzer playbook to be a great blogger. But you do need to care about your writing — its organization, style, impactfulness, and yes, adherence to good grammar.

You need fresh content.

One of the big differences between just having a blog and writing blogs for SEO is the frequency and consistency of your posts. You can't be a one-hit-wonder then take a sabbatical.

How frequently you should post a blog depends on the size of your business and what you're trying to achieve. That could mean one to four times a week or multiple times a day.

One of the best ways to generate new content is to freshen up old content.

Part of the beauty of SEO is that it compounds organic traffic to your blog. With more and more people seeing the same post over time, freshening up old posts can boost favorites and brand recognition.

Whatever you do to generate fresh content, be sure to create a publishing schedule and stick to it. And remember that quality content is your priority.

You need to establish goals.

Writing blogs for SEO requires forethought and planning. Why are you doing this in the first place? What is your business and product's mission? Are you blogging to generate an email list or to achieve a certain sales quota?

Having a firm grasp of what you're trying to achieve will give direction and purpose to your blog content.

You need to know your niche.

Chances are, no matter how good your product or service is, you're not reinventing the wheel. That means you have competition. It also means you have resources.

Understanding your niche, whether it's fashion or technology gadgets or childcare, is essential.

Blogging helps to establish authority in an area, so it's imperative that you know yours.

Even if you're a seasoned pro at what you do, things change. New generations put new spins on old things. And there is always someone out there who is tweaking the tried-and-true to make it better.

So dig in and learn what's going on in your niche. What are customers asking, saying, buying, wanting? What terms are they using?

Keep the Urban Dictionary on-hand. Get involved in relevant online communities and study the exchanges and comments.

Blogging asks your audience to trust you and your expertise. So make sure you have the expertise they need.

You need to know what your audience is asking.

This is all about seeking what the seekers are seeking.

Remember that blogging is, at its heart, about connecting with your audience. They're not looking to read the next epic novel. They're looking for answers and solutions.

Therefore, if you're going to provide those answers and solutions, you need to know the questions. What are people actually typing into their search engine bar? (You might be surprised by what keeps people up at night.)

The purpose of doing a keyword search is to find high-volume search terms that will guide the creation of content.

The process of doing a keyword search when writing blogs for SEO starts with knowing your industry or niche.

By starting with your niche knowledge base, you can derive related topics and seed keywords. From there you can use a keyword search tool to help you come up with a list of keywords to direct your writing.

Don't despair if doing all the keyword research sounds like too much effort, we can help. To learn more, simply contact us here.
Blogging is one of the best ways for your business to stay relevant in a fast-paced, ever-changing world. Therefore, having a strategy for it is imperative.
Writing blogs for SEO is a process of answering the needs of your target audience through a series of optimized steps. Understanding and implementing the above 6 keys before you start writing will ensure you are optimized every step of the way.