Writing Blogs For Business: 23 Proven & Powerful Must-Know Tips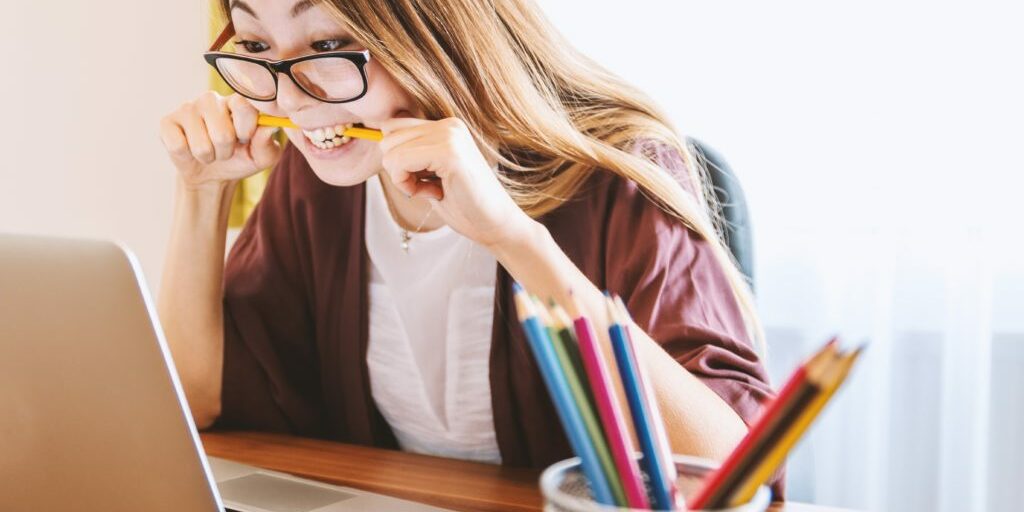 There are lots of ways to market your business: buying ads, putting up a billboard, SEO, listings in directories, giving away cups or caps emblazoned with your logo, a Google My Business listing, networking, asking your existing clients for referrals, and, of course, creating meaningful content like blog posts – which, unfortunately, many business owners shy away from. Writing blogs for business can seem intimidating, exhilarating, and exhausting all at the same time – especially if you're not exactly sure what you're doing.
When I began writing blogs for my first business. I was excited because I had a mission to write about things that would really help people.
Since my friends all complimented me on my writing, I naively thought it would be easy to write blogs that people really wanted to read.
Unfortunately, that wasn't the case. I made almost every mistake possible. But I learned a lot from what didn't work and, eventually, from what did.
With each business I've started, I've written a blog. It's something I strongly believe in doing. (I'll tell you more about why I believe it's so important below.) It's also something I recommend that each of my clients do too.
What's interesting is the varied responses I get from my clients when I suggest they start writing a blog. Some are intimidated and believe they simply can't do it. Others are intrigued and excited to begin writing. And still others just don't know how to fit one more thing into their already crammed schedules.
What I help each of my clients understand is that writing blogs for business is critical to every small and medium-sized business today. Our online culture means that our businesses need to be easy to find online, have a presence that reflects the quality and personality of our businesses, and makes it easy for current and future customers to find answers to questions about what we offer/sell.
To help you to begin and/or hone your blogging, I've pulled together some things you really need to know about writing blogs for your business. I've grouped them into different categories to help you focus on one angle of blogging at a time.
Why Write Blogs for Your Business?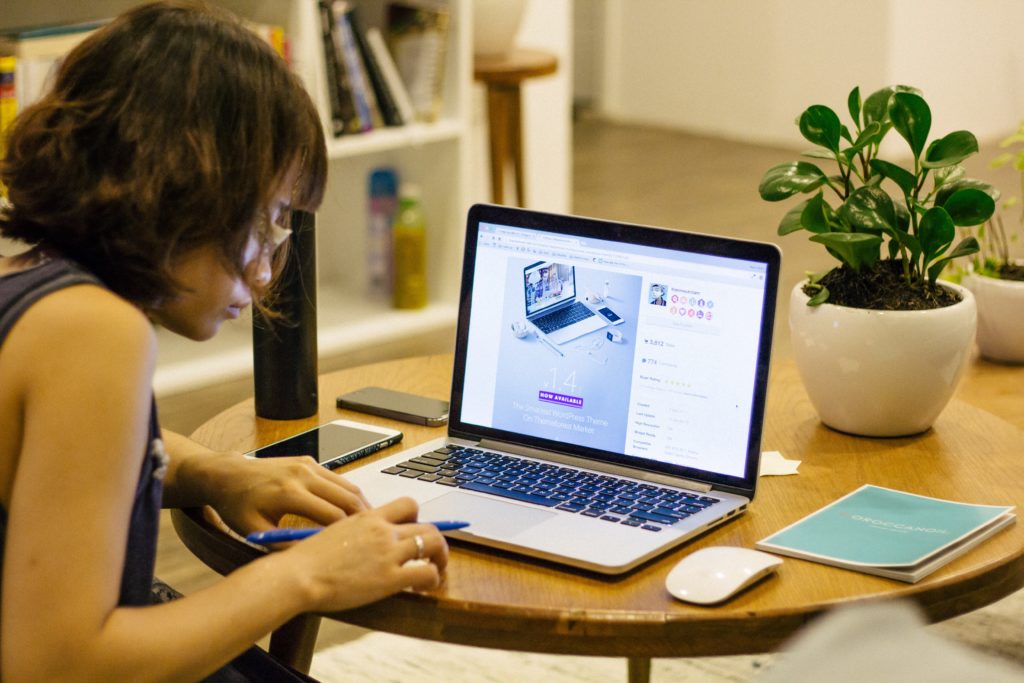 Business blogging isn't primarily about you or your business; it's about connecting with your audience. When you're writing blogs for business, your main audience is your ideal customers.
By ideal customers, I don't just mean the people who are already your raving fans. Think about those people who have just discovered your business or those who may not even know about it yet. The people who would love what you offer are your ideal customers whether they've already purchased something from you or not.
Connecting with your ideal customers will also help you fulfill your business mission. Whether your mission is to be the best ethnic restaurant in town, the best therapist, the best antique shop or even the best local bank, blogging for your business helps you to spread the message of how you can make your ideal customers' lives better.
An amazing side benefit of writing blogs for your business is that it makes you better at providing your goods and/or services. That's because, when you take the time to blog about what your ideal customers want and need to know, you're teaching yourself how to better communicate with them when they actually do visit your business or personally interact with you.
Some Technical Details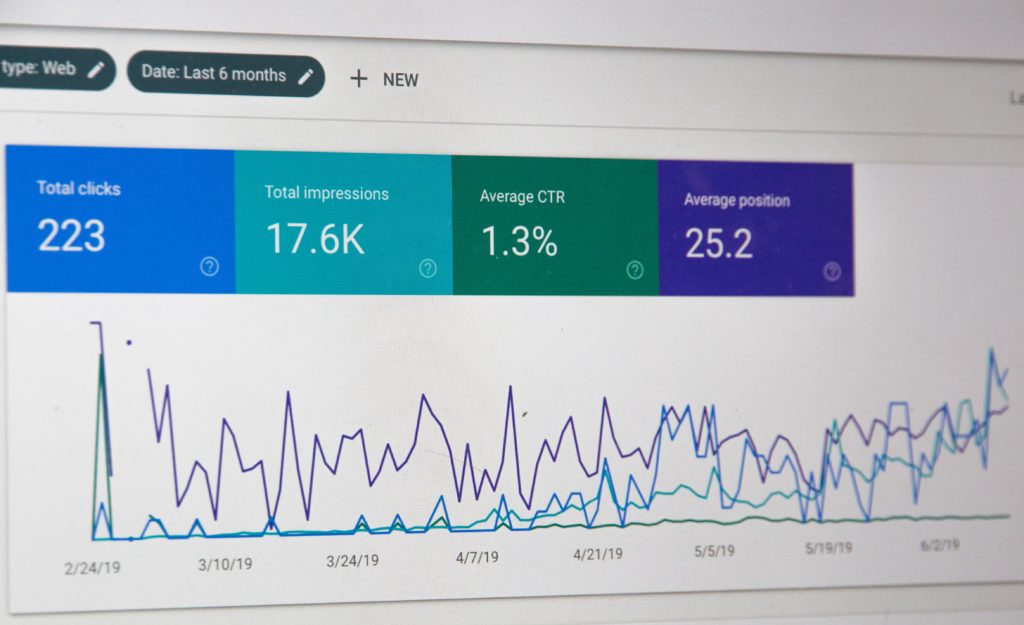 There are just a couple of details you'll want to have your webmaster take care of before you start writing blogs for your business. Once you take care of them, you'll have the ability to make sure you're getting visitors to your website and know a bit about who's actually visiting.
Set up Google Analytics and Google Search Console

Both Google Analytics (GA) and Google Search Console (GSC) are free tools offered by Google.

GA allows you to track how many people are visiting your blog posts (and every other page on your website), when they're visiting, which pages they're visiting, how they're finding your blog posts, and a lot of other information about how people interact with your website. When you regularly look at the data in GA, you'll be able to fine-tune your blogging efforts over time.

GSC will help you monitor, maintain, and troubleshoot your website's presence in Google Search results. And when you start getting visitors (aka traffic) to your blog posts from Google Search results, GSC can tell you what search phrases people used to find your posts.


Make sure your blog is on your main business domain

One of the major benefits of writing blogs for business is the traffic the blogs can bring to your website. That's why you want to verify that your blog is part of your main website domain. You don't want it to be a subdomain or hosted on another site.

If you already have a blog, the quickest way to tell if your blog is on your main business domain is to look at the URL.

For example, if the URL for your home page is https://youramazingbusiness.com, then you'd want your blog to have a URL something like https://youramazingbusiness.com/blog. If instead, the URL for your blog looks similar to https://blog.youramazingbusiness.com or https://someothersite.com, then you know that it's time to move your blog back to your main domain.
How to Write Business Blogs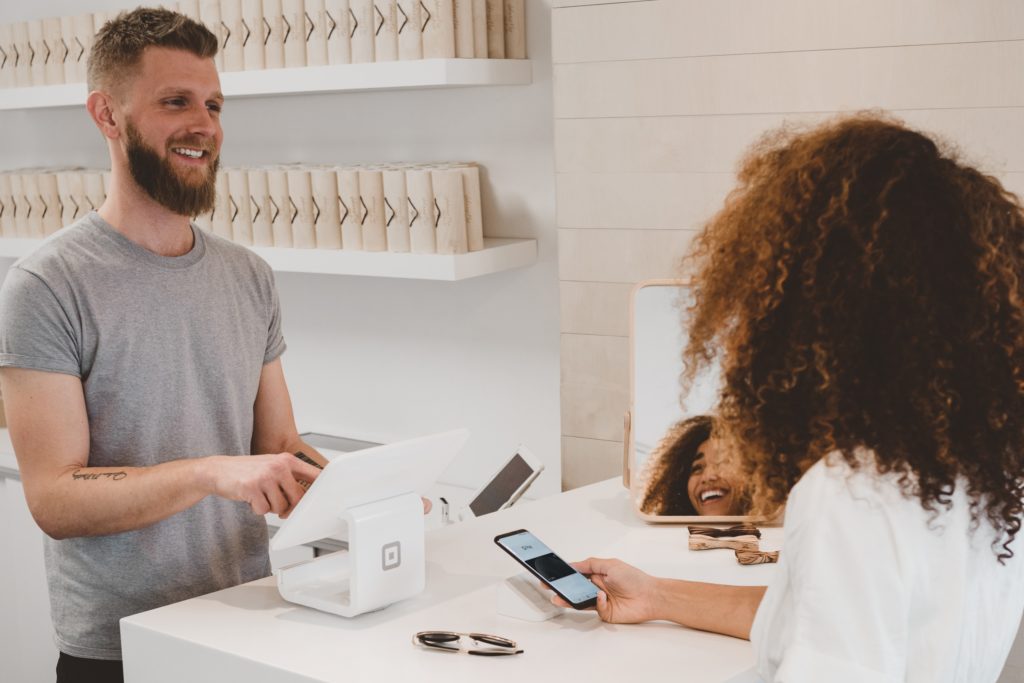 Photo by Clay Banks on Unsplash
Now that you know why it's a great idea to blog for your business and taken care of those technical details, it's time to dive into some tips about the actual writing.
Write so your ideal customer will understand what you're saying.

Because blogging for business is about meeting the needs of your ideal customers, you'll want to avoid using jargon they won't immediately understand. You'll also want your language to be friendly, respectful and conversational – just like you were having a conversation with one of your ideal customers.


Make sure your post has an introduction, body, conclusion AND call to action.

Each blog you write needs to introduce the reader to the topic and what they'll get by continuing to read. This is the introduction.

Next, you need to give the reader the information the title of your post promises. This is the body.

Then, you need to summarize the information and remind the reader of the benefit they got from reading your blog. This is the conclusion.

Finally, you need to invite the reader to take the next step. The next step could be reading another one of your blog posts, signing up for your newsletter, contacting you or making a purchase. This is the call to action (CTA).

Without all four of these sections, your blog post will fall flat, and you'll be losing an opportunity to fully connect with your ideal customer.


Keep the paragraphs short.

Many people read blogs on their phones. So, the length of your paragraphs needs to be fairly short to prevent your phone-reading customers from staring at a wall of text – especially one that continues as they scroll.

A good rule of thumb: When you're writing your blog post in your favorite word processor and using the default font and default font size, keep your paragraphs to 4 lines or less.


Use headers, bold and italics.

Many people skim blogs instead of reading every word. (The average reader only spends 37 seconds reading an article or blog post.) To help these readers find the information they're looking for, you want to emphasize the important parts. The easiest way to do this is by changing the look of the important stuff so that it stands out.


Write and post consistently.

It's easy to get caught up in the day-to-day necessities of running your business and put writing blogs on the back burner. However, as with any marketing, writing and posting blogs for your business needs to be done regularly and consistently. Otherwise, you'll lose the momentum and the search engines won't be quite as generous with their attention.

Our case study shows the results of blogging twice a week. However, if you can consistently blog more frequently than twice a week, other studies have shown that your organic traffic (website visitors who find your website by doing a search on Google or another search engine) will increase even more quickly.
Tip: If you're simply not able to write and publish as frequently as you'd like, we offer ghostwriting services. Let us create your content, so you can focus on running your business.
Write blogs that are long enough.

What is long enough? I generally recommend that my clients aim to create blogs that are 750 words long.

However, this is just a rule of thumb. The blog posts you write will need to be as long as it takes to cover the topic – just not less than 350 words.

If you don't need 350 words or more to "completely" cover the topic of your blog post, then the topic probably isn't worthy of a blog post. It may be better suited to some other type of content.


Use pictures, videos, and gifs.

When we visit the web, we expect lots of visual stimulation – not just a bunch of words on a page. So, you'll want to have plenty of appropriate (and properly attributed) images, videos and gifs for each of your blog posts.

The main image on your post sets the tone for the entire piece. But it's not the only piece of art you may need or want to have for a post. You'll want to also use images, charts, videos and gifs to emphasize or better explain the info in your blog.

You can always use free stock photography from places like Unsplash.com or Pexels.com. Or, you can pay for stock photography at places like GettyImages.com, 123RF.com or DreamsTime.com.

Tip: You'll get bonus points from Google for using original photography instead of stock images. That's because stock images are associated with a lot of different websites for different purposes. But, if you use original photography, then you can tell Google exactly what the image is about, and Google will only associate that image with your website.


Use keywords consistent with your website's SEO strategy and optimize each post.

You do have an SEO (Search Engine Optimization) strategy for your website, don't you? If not, you'll want to read this: How To Create Successful SEO Marketing Strategies For Your Small Business Website

When you optimize your blog posts for SEO, you'll want to make sure your post is well-written, has appropriate keyword placement throughout, has outbound links and internal links, uses appropriate headers, has meaningful alt-tags for each image, a URL that contains the keyword, and an SEO page title and meta description that also contain the keyword.

Tip: If you use WordPress for your website, I highly recommend that you use the Yoast SEO plugin. It will guide you through optimizing each blog post you write (and each page on your site).


Edit before you hit publish and maybe after you hit publish too.

Editing is critical to producing a quality blog post that your ideal customers will want to (and enjoy) reading.

One of the easiest ways to edit a blog post is to read it out loud. Yes, I really do mean to speak each word of your post as if you're reading it to someone. This is how you'll most likely find typos or missing words.

And, if you imagine you're reading it to your ideal customer, you might even pick up jargon that slipped by as you were writing or discover other places that need a little more fleshing out.

I can't tell you how many times I've gone through this whole process of reading one of my blog posts out loud before posting it only to find a week or so later that I've missed something. If the same thing happens to you, don't worry. You can always go back in and edit the blog after it's posted.
How to Get Your Ideal Customers to Read Your Blog Posts?
Make your titles clickable.

You can't underestimate the power of a good title. The title is how you give your readers a glimpse of what they'll get when they take the time to skim or read your blog post.

Some of the most popular blog titles start with the words "How To." Think about it. How many how-to articles have you read? Probably a lot when you're looking for information about how to do or accomplish something.

Another popular title format is a listicle. A listicle is an article that's based on a list. In fact, the title of this blog (Writing Blogs For Business: 23 Proven & Powerful Must-Know Tips) is a listicle title because it promises that the article will deliver a specific number of points.

And, please, if you choose to use a listicle title, be sure to number your points. It helps to build credibility with the people who read your blog when they can see that you're delivering on your promise.

You should also know that writing clickable titles takes practice. So, don't be too hard on yourself if you struggle a bit. And if you'd like some assistance with creating blog titles, we can help!


Give valuable information.

By making sure each of your blog posts is well-written and provides the info your clickable title promises, your blog will develop a reputation for providing quality content.

How can you tell if you're providing quality content? By looking at Google Analytics. For each of your blog posts, look at the "Avg. Time on Page" statistic in the Pages Report. The higher this number, the more engaging the article is.


Respond to comments.

Hopefully, you allow moderated comments on your blogs. If you do, it's a great way to understand what your readers need.

And it's a great way for you to interact with them and maybe even directly answer a question. This will help you build a sense of community with not only the reader who posted a comment, but with everyone who reads the comments and your responses.


Share on social media

You can't just write a blog for your business and expect that people will just find it. You need to let people know that it's there for them.

Sharing the link to your blog post on social media is a great way to let your online community know it's time to visit your blog. You can share the link as soon as you publish your blog and you can share it again anytime it makes sense.


Share on your GMB listing

Google My Business (GMB) is a free tool from Google that let's you manage your online presence including Google Search and Google Maps. Google seems to reward business owners who regularly comment on their GMB listing by putting their listing higher in the search results.

And, you guessed it, one of the easiest ways to regularly comment on your GMB listing is to post announcements about your blog posts.


Use in your newsletter

You do have a newsletter, don't you? One of the reasons many business owners explore writing blogs for business is to have content to share in their newsletters.


Allow people to subscribe to your blog

Allowing people to subscribe to your business blog is as easy as enabling an RSS feed. An RSS feed allows people to receive a notification when you publish a new blog post or there is a new comment on one of your posts.


Make your blog sharable

You, your employees, friends and family don't have to do all the social sharing for your blog posts if you enable social sharing on your blog. When you allow social sharing, your blog readers have an easy way to share your content on their favorite social media platform.

It's also OK to ask your readers to share your blogs. Sometimes people just don't think about sharing your post even if the social sharing buttons are right in front of them, so be sure to remind them.

You'll also want to monitor the social media platforms for which you offer social sharing so you can thank the people who share your content. It's another way to build good will with your online community.
How to Make Writing Blogs for Your Business Easier
Don't let the amount of information about writing blogs for business in this post deter you from capitalizing on this easy way to connect online with your ideal customers. It does take effort, but the following 4 tips will make it easier for you to consistently publish content that's meaningful to your customers.
Get ideas from your customers

You know those questions that customers always seem to ask? They could be the basis of some amazing blog posts.

Answering a common question about your products and services in a blog post is a great way to create content that will require little to no research on your part. And it's a topic you know your ideal customers are interested in learning more about.


Be inspired by your competition

It's always good to know what your competition is up to. And checking out what they're blogging about could be a great source of inspiration for you and your blogging.

And, yes, inspiration is VERY different from copying. Being inspired by your competitions blog posts means that you can use their idea as a jumping-off point to create something even more valuable or informative for your ideal customers.


Plan your content

You've probably heard the sentiment, "If you're failing to plan, you're planning to fail" before. Well, it applies to blogging too. After you've gotten great ideas for content from your customers and inspiration from your competition, you need to decide when you're writing each piece along with when and how you'll promote it.

Tip: The easiest way to plan out your blogging (and your promotion strategies) is to create a digital marketing calendar.


Hire a ghostwriter

Let's face it. Sometimes, despite the best-laid plans and the best of intentions, there just isn't enough time, desire or talent to blog as frequently as you'd like. And that's when it's time to consider hiring a ghostwriter and/or an editor to help you out.
Despite the effort required, writing blogs is a great way to market your small to mid-size business. It helps you connect with your ideal customers. Blogging for your business lets you showcase not only your goods and services but also the personality of your business.
And, really, isn't your personality and how you treat your customers what makes your business stand head and shoulders above the competition? So, let those ideal customers who may not know your business yet, meet you online through the blog posts that you've created just for them.
If you have questions about writing blogs for your business, contact us and we'll be glad to help.