Will Blogging Help My Business?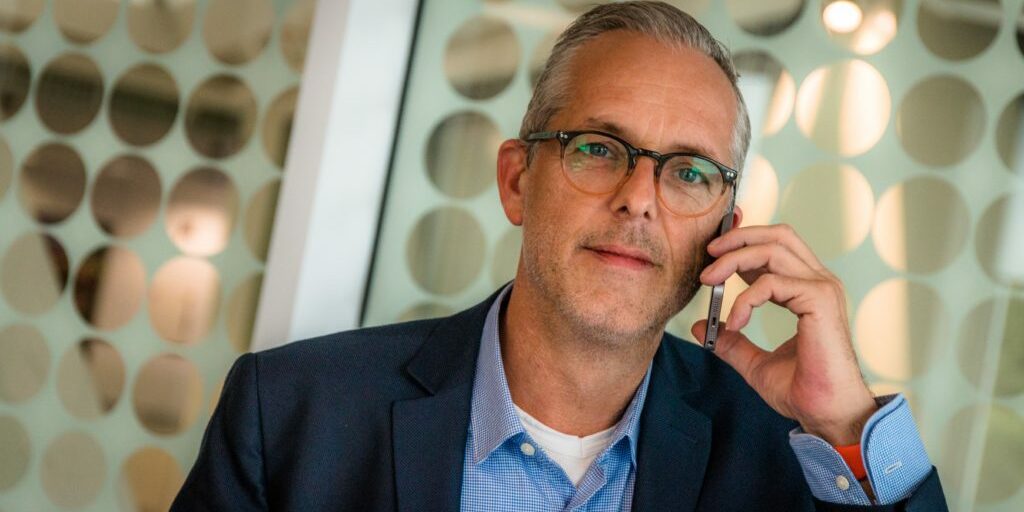 Starting a business isn't for the faint of heart. It's tough enough developing and perfecting a product or service you're willing to devote your life to. But then there are the marketing, the selling, the technology, the learning curves…the questions. Will people want what I sell? How can I compete? Will blogging help my business? Is it worth my time?
You know people do it. You hear the word blog as multiple forms of speech — noun, verb, adjective. And it seems like a basic assumption for every successful and wannabe business.
But that's them and this is you. And your business is different, right? Maybe you can skip this time-consuming component and get straight to online orders and bottom-line profits. Your product or service is just that good that it can sell itself.
Maybe.
Probably not.
The Greek philosopher Heraclitus knew, even 2500+ years ago, that the only thing constant in life is change. And he didn't have a clue about the technology tsunami that would one day turn that wisdom into an everyday reality.
Today, if you want to succeed in business, you have to embrace the winds of change — and at a faster pace than ever before.
And that means recognizing that your own growth is influenced by your target audience, your competitors…and technology.
"Will blogging help my business?" might be more impactful as "Can my business thrive without blogging?" 
Statistics (including our case study) show that blogging is a sure-fire way to help a business grow. It is essential to maintaining an online presence, and it helps to generate and convert leads.
Blogging also gives you a means to advertise without the draining costs of advertising. It promotes longevity online and spreads the advertising seed across multiple platforms.
So, the answer to that one simple question — Will blogging help my business? — is a resounding YES!
If you are new to blogging, the task may seem overwhelming in the scheme of running a busy business.
So allow yourself, for at least the time spent reading this blog, to simply bask in these essential benefits of blogging. Then you can inch your way into the process with these easy tips for writing interesting blogs about your business.
Blogging helps drive traffic to your website.

You aren't likely to change your website on a weekly basis. Your landing pages are the online scaffolding of your business. So how can you let those mysterious, algorithm-driven, hyper-analyzing search engines know that your business is still alive and active?

You guessed it. Blogging. Every new blog becomes an additional indexed page for your website…and another on-ramp for online traffic to reach you. A reader comes for the topic and stays to learn more about your business.
Blogging helps convert traffic to leads and leads to customers.


Including a lead-generating call-to-action in every blog post is your opportunity to have an exchange with your traffic. "Before you leave, can I interest you in this gift?"Whether you are offering free entry to a webinar or some other info-freebie, you are giving something of value to get something of value. You are asking your visitor to stay a little longer, inquire a little more, make an appointment, buy a product.

You are also asking for that visitor's all-important contact information, which grows your email list and facilitates future touch points with customers.

And, because you have "given" something in the form of your blog, your visitor is more likely to click that powerful call-to-action button.
Blogging is the best way to build a relationship with customers and potential customers.


Advertising used to be all about "putting it out there." Businesses would buy expensive ads on TV and billboards and in publications. They would "build it" and hope people would come. Their approach was "outbound" and about what they wanted their audience to see and buy.

But today, potential customers are always searching. Sometimes they don't even realize they are searching for a product or service. They may be seeking answers to questions.

And those organic online searches have the potential to land on your business. If you are paying attention to what people want, need, and ask for, you can be the source of their answer.

Your blog can be where they find what they're looking for. It becomes the place where you not only provide information, but answer questions and respond to feedback.

In short, your blog gives you the most opportune platform for building a relationship with your leads and customers. It becomes the connection that makes your customers believe they "know" you…and can trust you.

When asking, "Will blogging help my business?" remember that customers buy from people they know, like, and trust.
Blogging gives you insight into your audience.


When you know better, you do better. And there are several blog-driven resources that can help you better know your audience. Who's clicking on your site? Who's sticking around? What are they asking for? How many become leads? How many become customers?

Blog analytics like Google Analytics, direct feedback on your blog, and social media posts directly linked to your blog are just a few.
Blogging improves your SEO and online presence.


Give the people what they want, and search engines will reward you. After all, their job is to give people what they want. So search engines, in their magical mathematical way, are always looking for who is paying attention.

If you are building your blogs around keywords used by those who are searching, you are viewed as relevant. And relevance — in the form of new content and keywords — gets rewarded.

You can also use online tools to help you find out what people are searching for and then write your blogs accordingly.

And that blog you post today will be circulating in the airwaves years from now. Think of it as planting seeds that will produce fruit year after year.
Blogging gives something of value to your customers.


This benefit of blogging really brings all the benefits full-circle. Blogging is your way of letting people know you have something of value to offer. And, in order to build their trust in your product or service, you want them to build their trust in you. So you give them something they want, need, and can benefit from.

You answer a question for them in a way that no other business has. You respond to their feedback. You make them feel connected to your business because they somehow feel connected to you.

You earn their trust and give them every reason to believe you are truly listening. And listening, as it turns out, is one of the most important elements of a good customer experience. You become an expert in their eyes, and you show them you care…because you do.

Those are difficult building blocks to assemble in a quarter-page print ad or 30-second radio ad.
If you've been wondering, "Will blogging help my business," hopefully this handful of bene's will inspire you to delve further into this success-generator. 
Whether your business is a conglomerate or a one-person show, blogging is a relationship-builder. And relationships are the backbone of a successful business.
Need help writing interesting blogs for your business? We can help.
Schedule a free conversation
to discuss your needs with one of the KJ Content Marketing experts.