AMA: How To Increase Local Traffic To My Website?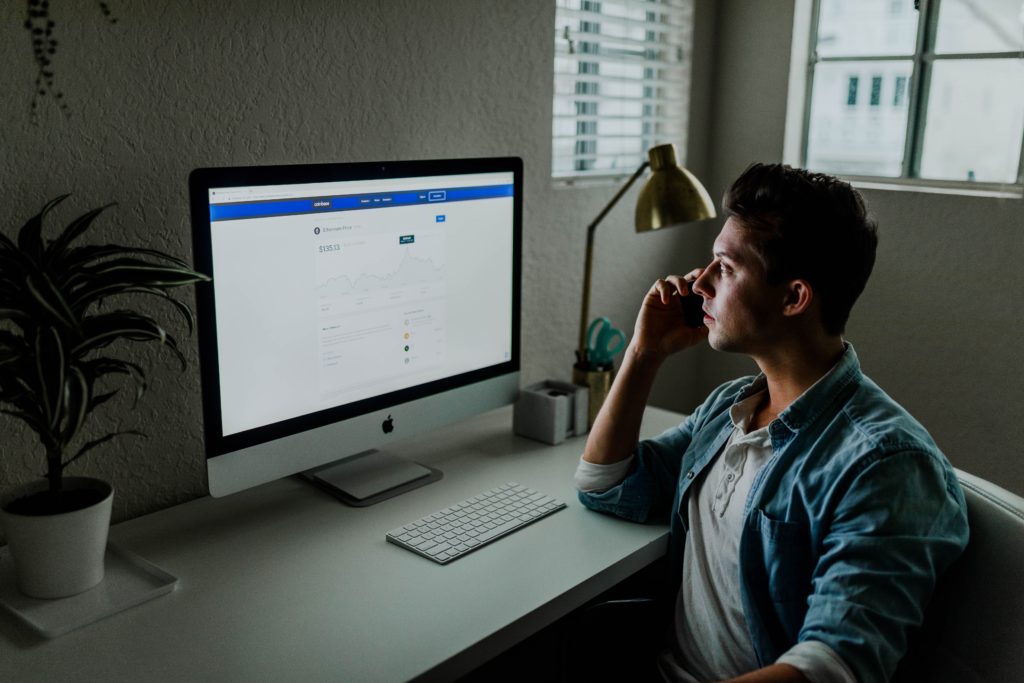 You're far from alone in wanting the answer to the question "How to increase local traffic to my website?" Almost every small, local business owner wonders about it at some point – usually when sales are less than expected or cash flow is tight or it's time to take the business to the next level.
Unfortunately, there's no one-size-fits-all answer for how to increase local website traffic. That's because each business and each website is unique.
However, there are best practices that will increase local traffic to your website. Some require technical expertise. Some require a purchase or investment. Some require you getting out and about. And some require little more than an internet connection and knowing where your business is, what it does and when it does it.
Because there's so much variation in what you might choose to explore as you focus on getting more local traffic to your website, I've grouped the options into free ones and fee-based ones. You'll want to read through the whole list before you begin choosing and prioritizing which to pursue.
Increase local website traffic for free:
Disclaimer: Each of the options in this section is technically free to implement. However, if you're not tech-savvy, you may need to invest in tools or expertise to implement some of them.
Google My Business (GMB)
GMB is something that every small business should set up because it's free and will help you connect with customers who use Google. (Since Google owned 92.18% of the worldwide search engine market share in 2019, it's a pretty safe bet that most of your customers are using it.)
According to the Google website "Google My Business is a free and easy-to-use tool for businesses and organizations to manage their online presence across Google, including Search and Maps." And that's exactly what it is.
We helped one of our clients implement GMB last year and within a week he landed a $10K job because a new customer found his GMB listing.
If you've not created your GMB listing yet, here's the link for you to get started.
If you have a GMB listing, are you posting content and responding to reviews? The more active you are on GMB the more attention Google gives you which is especially important if you're not the only plumber, restaurant, CPA, veterinarian, service provider, store, or non-profit in your area.
Set up a free listing on Yelp
Yelp offers local businesses an opportunity to claim their business on the platform. The free listing will allow you to post a link to your website, gain some control over the content that users post about your business on Yelp and to respond to reviews.
Responsive or mobile-friendly website
A responsive website is one that works well regardless of what size screen it's viewed on. That means you want it to work well on everything from a desktop monitor to the smallest smartphone screen and every screen size in between.
It's vital that your website is mobile-friendly when you're trying to grow local traffic because:
So how do you know if your website is mobile-friendly?
The first thing you can do is pull out your phone and see if your website is easy to use. Then ask your employees or spouse or friends to do the same on their phones. Doing this will give you an indication of whether your website is responsive or not.
The second thing you can do is let Google tell you if it sees your website as responsive. Luckily, this is a free service that Google offers. Simply go to https://search.google.com/test/mobile-friendly and type in your URL. Google will tell you whether your site is mobile-friendly. And even if it is basically responsive, Google may provide recommendations to improve a mobile user's experience on your site.
Fast website
We all want our information fast. Your customers are no different. They want your website to be fast so they can get answers to their questions about your local business. In fact, research says that a delay of just one second in mobile page response can reduce conversions by 7%!
What is a fast website?
The answer to this question is a bit of a moving target because technology is changing so quickly. However, Google offers another great tool to help you understand how fast your website is and how you can make it faster. It's called PageSpeed Insights. Here's the link to the tool: https://developers.google.com/speed/pagespeed/insights/
When you open this tool, all you need to do is enter the URL of the page on your website you want to test. We suggest testing your homepage first since this is often the page that most of your traffic will see first.
After entering the URL you want to test, click ANALYZE. Google will then test the speed of your page from a mobile perspective and from a desktop perspective. Each perspective will give you suggestions on how to improve the speed of your page.
Local SEO (Search Engine Optimization)
Another way to increase local traffic to your website is to implement on-page local SEO. This means that you optimize each page on your website to highlight what you do or offer and for your location and/or the area you serve.
Ideally, you have an overall on-page local SEO strategy so that each of the pages on your website works together instead of at cross-purposes.
Submit your website to search engines
If the search engines don't know your website exists, they aren't going to send traffic to it. Since Google answers over 90% of today's website searches, you really need to submit your website to Google.
The way you submit your website to Google is through a tool called Google Search Console which you can find at https://google.com/webmasters/tools. After registering for this tool, you can submit your Sitemap which is a description of all the pages that you have on your website.
If you're not tech-savvy, this probably sounds like a lot or just plain confusing. Just ask your web person (or us) to help you get this done.
Post on social media
Some people love social media, and some don't. However you personally feel about social media, it's a great tool to get the word out about your business. All you need to do is figure out which platform your ideal customers hang out on and then post there regularly.
But don't post just about your business, post about things going on locally that your customers would like to know about. And don't forget to use hashtags so that people who don't know your business can find you!
Post new content on your site regularly
The more frequently you post new content on your website, the more active it seems to Google. The more active it seems to Google, the more attention it will give you in its search results.
New content could be a blog posts, a video, updating a page or creating a new page. The key is to regularly show your website some love. The more frequently and consistently you add new content the faster you'll gain new traffic.
Guest blog
Guest blogging is when another website posts a blog that you wrote on their site. This works great if the other website is local and is in a complementary business.
Some sites ask for a fee to post a guest blog, so this isn't always a free option to increase the local traffic to your website.
Post guest blogs
This is just the previous suggestion in reverse. Maybe there's a complementary business that you'd like to feature in your blog. The other business will be sure to let their customers know that they've got a blog on your site which will get your website more traffic.
Ask people to visit
Sometimes the easiest way to get people to visit your website is to just ask them to visit it! You might ask all your customers to invite a friend to visit your site. You might remind everyone in your network that you have a business and would appreciate them letting you know what they think of your website.
You can even ask people to visit your website when you're a guest on a local podcast or radio show!
Network
By getting out and about and involved in the community your business serves the more people will get to know you and your business. The more often people see you representing your business, the easier time they'll have remembering to visit your website when they need the goods or services your business provides.
Increase local website traffic for a fee:
Each of the following suggestions comes with a price tag, so you'll want to investigate the fees and terms before investing in any of them.
Buy ads
You can buy ads on social media, in local publications, on local directories like Yelp, and on Google. Where you spend your advertising dollars depends on where your ideal customers are most likely to find you and on your budget.
Boost posts on social media
Just because you post something on social media (and use hashtags) doesn't guarantee that many people will see it. However, you can make sure that more of the people you want to see your posts do when you boost them.
Buy listings in online directories that service your area
Online directories can drive local traffic to your website, if they service your area. Some directories that focus on serving local areas include your local chamber of commerce, Angie's list, HealthGrades, PsychologyToday, HomeAdvisor, and the Better Business Bureau.
All the free and for-fee options are just starting points for your investigation into how to best answer your question: How to increase local traffic to my website?
Each of the options has merit on its own, but will have different results depending on many factors including:
what your business is already doing to drive local traffic
the reason you want to increase local traffic
your budget
the state of your website
the amount of time you can devote to getting more local traffic
However, don't let the lack of a one-size-fits all strategy for getting more local traffic to your website dissuade you from trying any of the options and doing the work required. It's all part of the creative journey of being a small business owner.
If you'd like help knowing where to start or have other questions about how to increase local traffic to your website, contact us and we'll be glad to help.