5 Powerful SEO Marketing Skills Every Business Needs To Develop Now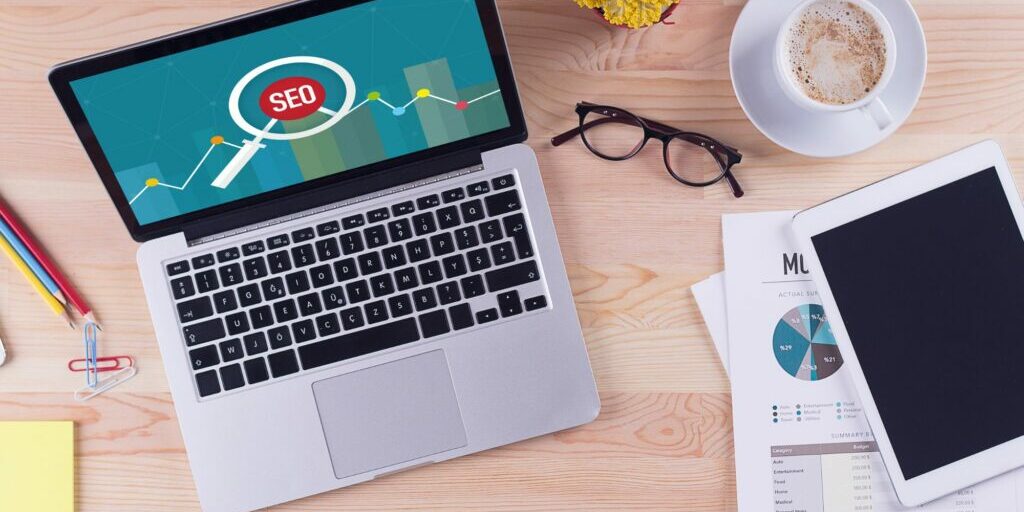 Have you been feeling overwhelmed by the ever-changing world of SEO? Don't worry, you're not alone. However, if you want to stay ahead of the game and drive more traffic from the search engines to your website, you need to have a solid understanding of the basic SEO marketing skills so you can build on them.
And that's the purpose of this post. I'm going to break down the five basic, yet extremely powerful SEO skills that every business needs to develop now. These are the building blocks of every successful SEO strategy. They are also the fundamental keys to every SEO engagement I have with clients. And they can be your keys to online marketing success as well.
Keyword Research


Every good SEO strategy begins with keyword research. And keyword research starts with a solid understanding of your ideal client profile (ICP). You have to know what your ideal clients are searching for when it comes to your products and services so you can find the right keywords.

The goal of keyword research is to find the sweet spot between high search volume and low competition. However, if your business serves a very niche market, it's not always possible to find appropriate keywords with a high volume. And that's OK. I've helped many niche businesses drive more traffic to their website with lower-volume keywords.
On-Page Optimization


Once you've found the keywords you want to use, you need to optimize your website's content and structure. Optimization makes it easy for search engines to understand what your website's about and how it's organized. This SEO marketing skill is critical. If the search engines can't quickly understand what your site's about and how it's organized, your SEO efforts will fail.

On-page optimization includes elements such as meta tags (title tags and meta descriptions), headings (H1, H2, H3, etc.), and internal linking. The goal is to make it easy for search engines to understand your website's content and organization. The bonus is that by optimizing your website for on-page SEO, you'll also be improving the user experience (UX).

If you have a WordPress website, Yoast is an easy-to-use tool to help you optimize each page of your site. If your website is on a different platform, you can use SEMrush to help you optimize the pages on your site.
Content Marketing


This is where things get creative. You must create content that's valuable and relevant to your ideal clients. It's the content that gets people to visit your website and establish your business as an authority.

The content you create could be blogs, case studies, infographics, videos, special reports, podcasts, and the list goes on and on. However, you also need to be smart about what you're creating so you can repurpose it and streamline your content creation process.

Here's a link to a free tool you can use to help you keep track of your content and how you can repurpose it.
Link Building


Backlinks are connections to your website from other websites. The more popular and authoritative the other websites are, the more popular and authoritative the search engines assume your website is.

What this also means is that not all backlinks are equal. So, you'll want to focus on getting backlinks that are meaningful in your industry or to your ideal clients.

Although backlinks aren't as critical to SEO marketing as they originally were, having the skills to build good ones is still important. And you can track your backlinks with tools like SEMrush, Ahrefs, and Majestic.
Technical SEO


This is the geeky stuff that most business owners assume their website already has. Technical SEO is making sure your website is working well behind the scenes. It's easy to assume that if you've paid a bunch of money to have your website built that it will be up to snuff technically. However, that's not always the case.

In all the SEO marketing work I've done, this is the one skill that repeatedly shows up as lacking for new clients. So, it's usually the first thing I look at when I evaluate a new client's website for SEO.

It's easiest to think of technical SEO as being all about UX. You want your website to be fast, work well on mobile devices, and have structured data.

You can use tools like Google PageSpeed Insights and GTMetrix to analyze your website's technical SEO so you can make improvements.
And there you have it, the five powerful SEO marketing skills every business needs to develop now. Remember, SEO is an ongoing process, so don't be afraid to experiment and see what works for your business. And if you're ever feeling stuck, don't hesitate to reach out. I'd be glad to help.
(Note, the SEMrush link above is an affiliate link.)
If you'd like to learn more about how we can help you with SEO, reach out to us.