Why Local SEO Is Important To Your Business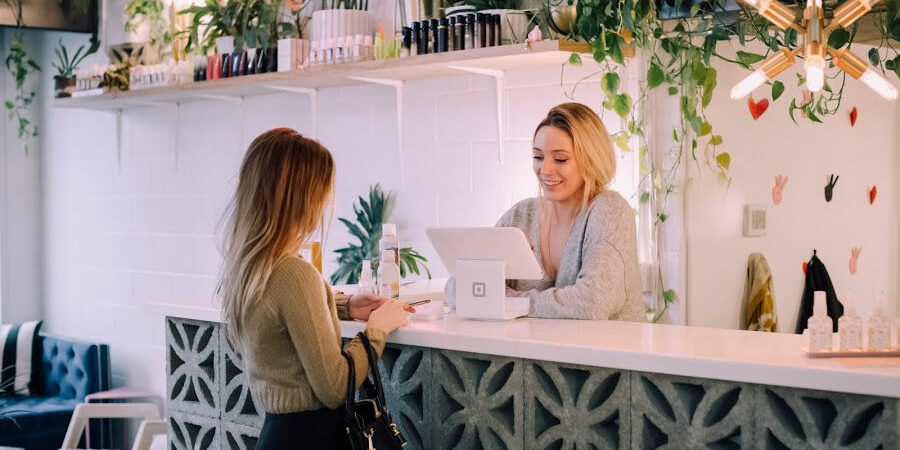 Before jumping into why local SEO (search engine optimization) is critical to your small, localized business, it's necessary to define what is local SEO. Local SEO is doing SEO with a focus on local search.
Search engine optimization is the process of increasing the quality and quantity of website traffic by increasing the visibility of a website or a web page to users of a web search engine. SEO refers to the improvement of unpaid results and excludes direct traffic and the purchase of paid placement. Wikipedia
Many of our clients erroneously assume that means they want to optimize their websites for "near me" phrases – "lawyer near me", "plumber near me", or even "women's clothing near me." The problem with this is that near me is always near the person doing the search which could be on the other side of the planet.
Local SEO requires that you focus on the specific location of your store/office and/or your service area. So, instead of "lawyer near me" a better phrase might be "lawyer Ellis county." When you optimize your website for the area you serve, the search engines do the work of figuring out where the query is coming from and then serving up the appropriate results.
To understand why local SEO is important to your business we need to talk numbers.
46% of all Google searches are for local information. Since Google has 91.98% of the worldwide market of all searches as of the end of March 2020, that means roughly 42% of every single search done on the internet has local intent. It follows then that local business owners would be wise to implement local SEO.
72% of consumers who made a local search visited a store within 5 miles of their location when they made the search. For these consumers to find your business, it's critical that the search engines know where you're located. You let them know by implementing local SEO.
Interested in more people knowing about your business/service? Then you need to know that 97% of people learn more about a local company online than anywhere else. By managing your local online presence (aka using local SEO) you'll be able to help people learn more about what your business does.
Need more foot traffic or the phone to ring? Local SEO is important for making this happen because 88% of searches for local businesses on a mobile device either call or visit the business within 24 hours. This also means that your website needs to be mobile-friendly since 61% of mobile searchers are more likely to contact a local business if their site is mobile-friendly.
Still not convinced you need to make sure your website is mobile-friendly? Forrester predicts that next year (2021) mobile devices will influence more than $1.4 Trillion in local sales. (Of course this prediction was pre-COVID, so it will be interesting to see how COVID impacts the actual numbers.)
Local SEO can increase revenue for local businesses/services. According to Think with Google, 18% of local smartphone searches led to a purchase within a day, whereas only 7% of non-local searches led to a sale.
More and more people are searching with a local intent. "Near me" or "close by" type searches grew by more than 900% in just 2 years!
An average of 4 out of 5 consumers use search engines to find local information and 28% of those will result in purchases.
As you can tell from these statistics, many consumers are looking to make purchases and have services from local vendors. If you have a brick-and-mortar store and/or offer a local service, local SEO isn't simply important for your business to thrive. It's critical.
Hopefully, your next question is…
How do local businesses like mine do local SEO?
There are 4 main keys to successfully implementing local SEO:
Optimize your websiteTo optimize your website, you need to start with the basics which include user experience (UX), mobile-friendliness, load speed, and SEO.
Claim your Google My Business (GMB) listingGMB is a free listing service from Google. It will help people find your business in Google search and Google maps. Remember, Google owns 92% of all search so it's good to show up in their results!
Get local listingsA local listing is simply having your business information show up on another website. It could be your local chamber of commerce's website, Yelp, Angie's List, Psychology Today, or another site appropriate to your industry.
Get online reviewsPeople LOVE to read reviews before making a purchase. According to Invesp, 90% of consumers read online reviews before visiting a business. While 88% of consumers trust online reviews as much as personal recommendations!
But just implementing local SEO doesn't mean you're done. There's always room (and need) for improvement.
How can you improve your local SEO?
Unfortunately, local SEO isn't a set and forget endeavor.
You'll need to monitor the performance of your website as technology, user preferences, and your competition change. You'll also need to update your website as your products and/or services change.
But your website isn't the only thing that will need updating. GMB performs best when you frequently update your listing with posts and interacting with the people who post reviews there.
Speaking of reviews, you'll want to set up a Google Alert for your business so you can quickly respond to any and all reviews people post.
Finally, you'll want to verify your local listings at least once a year. If your address, phone number, website or other contact information isn't correct in your local listings, you're losing business.
Done right, local SEO can provide your business with more online visibility to the people most likely to need your products/services. And that's very important to the success of your localized business.
Need a little (or a lot) of help with local SEO for your small to mid-sized business? We can help. Schedule your free consultation today.