When is the Positively Best Time for Your Business to Invest in SEO?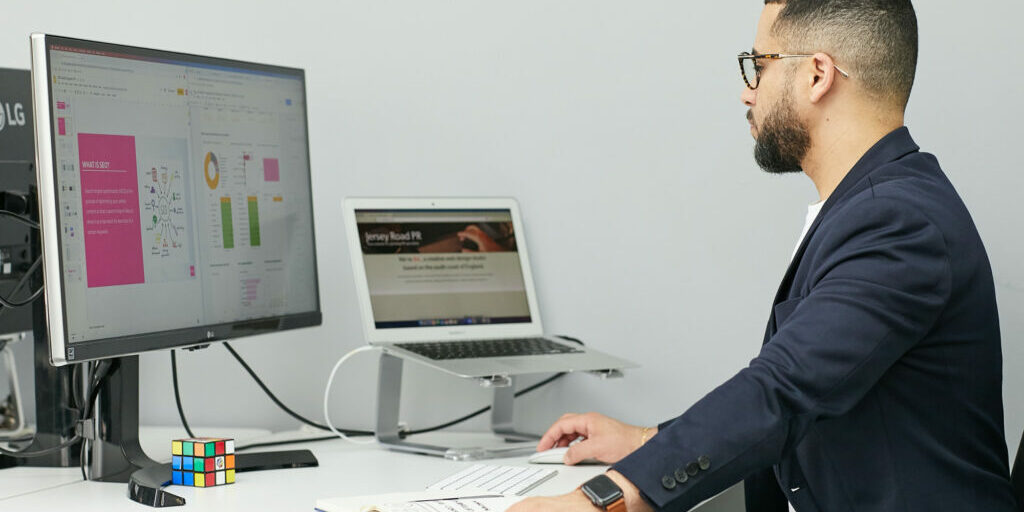 Search Engine Optimization, or SEO, is much more than just a buzzword; it's a key driver for attracting online traffic to your business. And it's particularly crucial for health and wellness professionals because it directly impacts your visibility among potential clients.

But knowing when to invest in SEO can be a challenge to figure out. Determining the best time for you to invest in it depends on various factors such as the stage of your business, your specific objectives, and your budget.
Why is SEO crucial for health and wellness businesses?
Before diving into the timing of SEO investment, let's explore its importance. Health and wellness services are often searched for locally. Whether someone is seeking a new chiropractor, yoga studio, or dietitian, their search typically begins online. SEO helps your business appear in these searches which means the people who are looking for your services can find you. And the more of the right people who find your website, the better the chances are that your business will grow.
1) The Stage of Your Business
Businesses pass through several stages, from their inception and growth phase to expansion and, eventually, maturity. Each of these stages will dictate a unique approach to SEO.
Startup

In the startup phase, SEO is an effective tool for building a solid online foundation. Despite being a new entrant with limited visibility, implementing basic SEO strategies can help attract potential customers and get your name out there.

SEO is how I built my first successful entrepreneurial endeavor, a coaching practice. (You can read more about the project that inspired KJ Content Marketing here.)


Growth and Expansion

As your business grows and expands, your SEO strategies should scale with it. This stage requires a more complex SEO strategy, aiming to increase your online reach and attract a wider audience.


Maturity

Mature businesses that have overlooked the significance of SEO might witness their online visibility stagnating or declining over time. If that sounds familiar, it's time to start investing in SEO to boost your online presence and rejuvenate customer acquisition.
2) Your Goal for Implementing SEO
Every business has unique objectives when approaching SEO which can be related to the stage your business is in. Whatever your goals are, they should shape your SEO investment.

If you're not quite sure what SEO can do for you, here are some common targets our clients ask us to help them achieve:
Google Maps Listing

Google Maps is a commonly used tool for finding local businesses. If appearing in these searches is your goal, investing in local SEO—strategies specifically designed to improve local online visibility—should be a priority.

Keep Up with Your Competitors

If your competitors outperform you in search results, it's time to level the playing field. An effective SEO strategy can help improve your search rankings. When you appear higher in search, you automatically increase your visibility with potential clients.

Rank for Your Business Name

When you do a search for your business name, are you in the top spot? If not, this is a big deal—unless you just created your website today. You need to prioritize SEO interventions to improve your site's visibility.

Get More Qualified Leads from Your Site

A 'qualified lead' is a potential client who is more likely to use your services. If your website isn't attracting these leads, SEO can help optimize your site's content and design to better capture this audience.

Decrease Ad Spend

While paid ads can drive traffic to your site, they can quickly become expensive. SEO, on the other hand, helps attract organic (non-paid) traffic, offering a more cost-effective strategy in the long run.
3) Your Budget
Though crucial, SEO is an investment that requires budget allocation. Don't be discouraged if your funds are limited. Even a small investment in SEO can yield notable results over time.
For larger businesses with a more flexible budget, a comprehensive SEO investment can yield notable improvements in online visibility and customer acquisition.
4) Pulling It All Together
Determining on the best time to invest in SEO isn't a matter of picking a date on the calendar. Instead, it's a strategic decision based on your unique business, goals, and budget.
You'll also want to keep in mind that SEO isn't a set-and-forget endeavor. It's an ongoing process that requires regular attention to keep your business relevant and competitive online. Consistently investing in SEO, irrespective of your business stage, can maintain your online visibility and grow your customer base.
So, the ideal time to invest in SEO is when you have clearly defined goals, a specified budget, and a keen desire to propel your business's growth organically. Once these factors fall into place, it might just be the perfect moment to take the SEO plunge.