How To Increase Website Traffic Using Twitter – For Free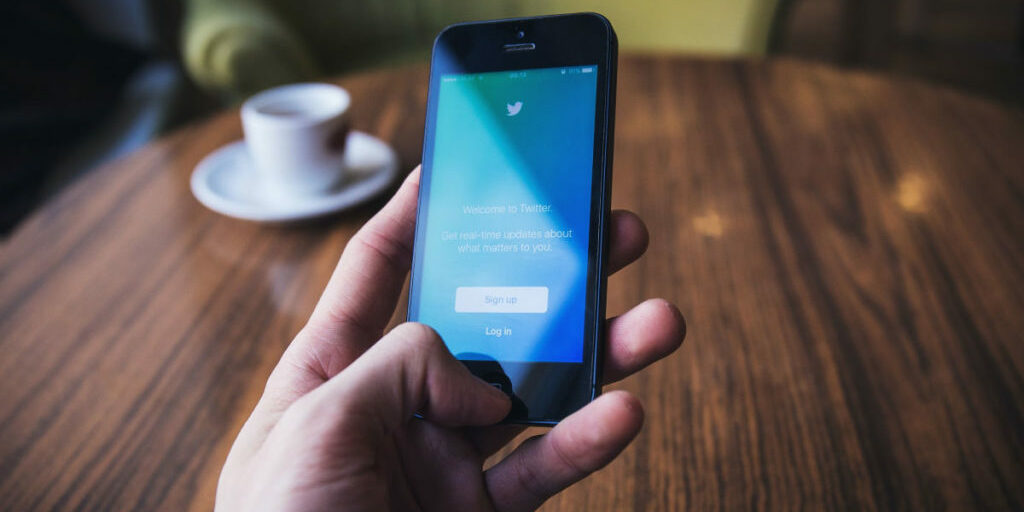 Using social media as a means of growing the traffic to your website is a mainstay tactic of content marketing. And since Twitter is the 5th most popular social network among U.S. adults, it certainly makes sense that you'd want to learn how to increase website traffic using Twitter as part of your content marketing strategy.
However, before jumping in and tweeting away, you need to make sure you can reach your audience on the platform.
Who is using Twitter?
As of the second quarter 2018, 335 million people are actively using Twitter every month. And, according to the PEW Research Center, 46% of them check the network at least once a day. That's a lot of potential customers!
Of the 335 million people, about 20% of them live in the U.S. The ages of the 67 million U.S. Twitter users break out like this:
Ages 18-29: 40%
Ages 30-49: 27%
Ages 50-64: 15%
Ages 65+: 8%
Another demographic detail about this U.S. contingent that you as a business owner will find interesting is that their incomes tend to be greater than average.
The PEW Research Center has lots more details to provide about who is using Twitter, but for most small- and medium-sized businesses this is enough to know whether using Twitter to increase traffic to their website is a good idea to pursue or not.
And if your customers/clients are hanging out on Twitter, then here are the details you need to know about how to increase website traffic using Twitter without having to spend a penny:
Make it easy for people to know who you are.
A lot of people struggle with social media because they don't have a clear idea about they need to or should share/post. Many will create an account and post about their personal and professional lives.
The best practice is to have two accounts – one for your personal stuff and one for your business stuff. That way you'll be clear about what is appropriate to post where.
And to help people who find you on Twitter know what to expect, your Twitter profile needs to be complete. Be sure to include a link to your website or blog in your bio, but don't include #hashtags. (When someone clicks a #hashtag, they'll leave your page instead of learning more about you.) You'll also want to make sure the pictures on your page look great. Canva is a free tool that can help you do that.
Another way to strengthen your Twitter profile, is to have a pinned tweet. A pinned tweet is one that stays static on the top of your profile. So when people visit your profile, it's the first tweet they see and you'll want to use it strategically. Think about using your pinned tweet to highlight your current promotion or your most recent content – whatever it is you most want people to engage with.
This is what to tweet.
Twitter is a real-time experience. That means that about 6,000 tweets are posted every second.
So of course, you want your tweets to stand out from the crowd. You can do this by making sure your tweets are visually appealing. Think about including a video, picture, meme, info graphic, GIF, or an emoji or two to make your tweets eye-catching.
However, having attractive tweets is just the beginning, you'll also want to provide meaningful content that people want to read. Remember it's about value not spam.
Some of the things you might consider tweeting about include contests, quizzes, give-aways, twitter-only coupon codes, sneak previews, streaming content, your most recent blog or white paper, interesting stats or data, a question that people will want to answer, or retweet (RT) another thought-leader in your field. (If you do retweet, be sure and add an @mention.)
Because your goal is to increase traffic to your website by using Twitter, you'll want to be sure to include links to your site in your posts. This can be tricky if the links you want to add are long because Twitter has a 280-character limit on tweets. However, you can use a free URL shortening service like bitly.com to keep your links brief.
You will also want to keep your tweets sounding like a human wrote them. So, show your business's personality and brand promise in everything you post.
And don't be afraid to retweet great content from other thought-leaders in your field. Doing so will not only show others that you're keeping up with the current conversation in your space, but that you're not afraid of what the other thought-leaders are doing. As a general rule-of-thumb consider tweeting 80% content from others and 20% your own.
Before you freak out about needing to keep up with everything going on in the Twitterverse and on the web so you post 80% of your content from others, there are a couple of helpful free tools to help you cull through everything quickly: Crowdfire and Right Relevance.
This is when to tweet.
Because Twitter is a real-time feed, the more you can tweet valuable content the better. That means the minimum you'll want to tweet is once a day. If you post less than once daily you'll struggle to get followers, but more on followers in the next section.
Don't worry if you're not producing enough valuable content on your own to tweet something original every day. Remember the 80/20 rule of posting and feel free to post other great content – especially if you can do so in a way that allows you to mention your website.
And if you're only tweeting once or a few times a day, you'll want to do so when you can most easily reach your followers. Tweriod can help you figure out when exactly when your followers are online – for free.
But what do you do if no one is available to tweet during the optimum time or times? You schedule your tweets ahead of time. Hootsuite has a free version that will allow you to schedule your tweets. And it is free for individuals who want to schedule content to Twitter and offers a free 30-day trial for businesses.
How to grow your Twitter following.
You can grow your Twitter followers when you're both on and off the platform.
To grow your followers when you're not on Twitter, you'll want to share your Twitter feed on your website and share a link to your Twitter profile page everywhere. Consider sharing the link on other social media, on your website, in your email signature, on your business card and any other printed marketing material you have.
When you're on Twitter, there are two very important things you can do to grow your followers.
First, follow people and interact with them. Yup, being extroverted and social on this social media platform is a sure way to start growing your Twitter network.
But don't just follow anybody. Follow the influencers in your marketplace. Follow the people who are following them. And, of course, follow the people the influencers are following. If all this sounds like too much to deal with, there are two tools that have free versions to help you out: Crowdfire and Tweepi.
The second thing you can do is to monitor Twitter for keywords and #hashtags important to your market. When you find interesting posts, you can then retweet or reply to them. And the great thing is that both Crowdfire and Tweepi can help you monitor the Twitter feed for the keywords and #hashtags you're interested in.
Playing nicely on Twitter.
Social interactions on Twitter are best received when you follow some basic etiquette.
When someone follows you, you'll want to thank them. The thanks could be as simple as a group tweet with @mention-ing everyone who followed you. You might also consider sending a private message with your thanks and/or including a link to something your new follower may like. (Think special report, a great blog post, etc.)
Remember you're representing your business on Twitter. Each interaction you have there is about growing a following of potential, existing and past customers who want to learn more about you and hopefully buy your products/services.
Encourage others to retweet your content.
When you post your content to Twitter, it reaches all of your followers and anyone who visits your Twitter page. However, when other people tweet your content, it reaches all of their followers and anyone who visits their page. So, the more people tweeting your content the more chances there are for people to see it visit your website.
You can encourage people to RT your content by having a tweet button on your content, you can ask someone with a larger following to tweet about your products/services, you can join a retweet group, and, of course, you can simply ask for a RT in your tweet.
And if your content is tweeted by someone and they've let you know by a @mention, you'll want to RT it and @mention them.
Another way to get more retweets is to use #hashtags. You'll want to keep your #hashtags to only 1 per tweet because they're 69% more likely to get retweeted than those with 2 or more #hashtags.
Monitor your results.
Knowing how Twitter is performing for your business is critical to optimizing your use of it. After all, if you're going to invest the time to use Twitter, you want to make sure you're getting a return on your investment.
The first way to monitor things is with a free service from Twitter called Twitter analytics. Twitter analytics will tell you about your tweets, followers, mentions, tweet impressions and page visits. All this data will help you understand how well your account is performing on Twitter.
However, if what you're really interested in is growing the traffic to your site using Twitter, then what you need to know is how many people are coming to your site from Twitter. And this is where Google Analytics comes in.
Google Analytics is a free tool that basically tells you how popular your site is with people who visit it. It provides a wealth of information about your site including not only how many people are visiting your website, but where they are coming from. And this is how you can tell how many people are visiting your site from Twitter.
Now that you know these seven basics of how to increase website traffic using Twitter, it's time to roll up your sleeves, decide on your strategy, prepare your profile, and start tweeting.