How To Increase Traffic To Your Website Using Social Media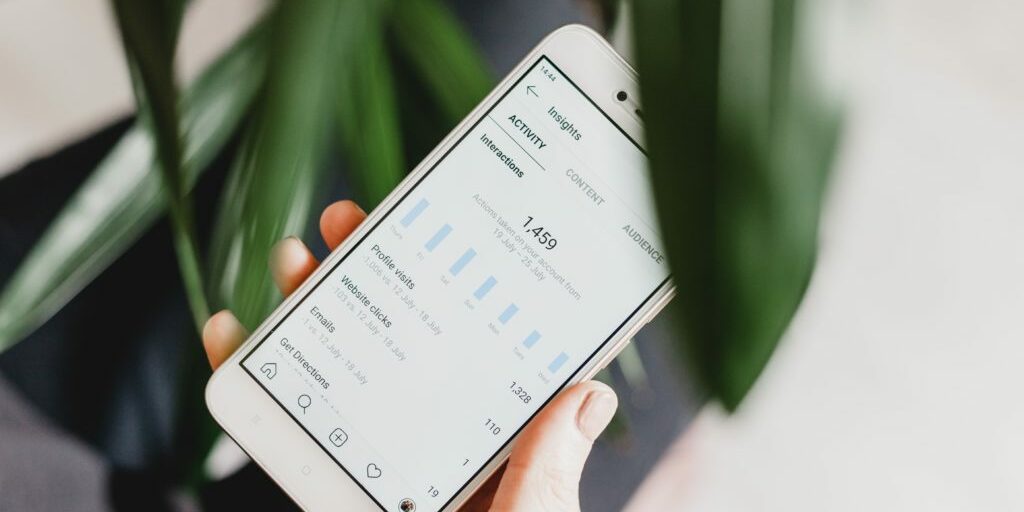 Social media marketing is a very popular way many small to mid-sized businesses attempt to grow traffic to their websites. It involves posting on social media platforms/websites to promote products or services. Although it sounds simple, there's a lot involved in successfully and consistently using social media to increase traffic to your website.
The basic ingredients required to get more traffic to your website using social media are
the right mindset, expectations, and goals,
picking the best platform(s) for your business,
modeling the successful social media campaigns of others,
and tracking your results.
Do you have the right mindset for social media marketing success?
Social media marketing rarely, if ever, makes a business an overnight success. It's generally a long-term strategy for increasing traffic to a website. And because of its long-term nature, you must be sure you have the appropriate mindset and expectations. Otherwise, it will just be a waste of time and maybe money.
Getting engagement on social media requires you to be social and interact with others. It's a definite time commitment. Since time is usually an especially precious commodity for most small to mid-sized businesses, think carefully about how much time you're willing to spend being social online.
You'll also need to post content on social media consistently which for most platforms means multiple times a day. Ideally, the content you post will align with the reasons you want to increase traffic to your website. And, yes, it will take time and creativity to develop the content.
Finally, you'll need to consider the monetary investment you want to make. Although basic social media memberships are free, you can invest in upgrading your account, running ads, boosting posts, and/or other services to make posting easier. Deciding whether to invest in your social media presence usually depends to some degree on why you want to increase traffic to your website.
Why do you want to use social media to increase traffic to your website?
There are many different reasons small and mid-sized business owners want to have more website visitors.
See the numbers go up in Google Analytics. Businesses with this as their main goal for using social media to increase traffic to their website are usually after a bigger goal. Maybe they need to have proof of reaching a certain traffic level to land a book deal, speaking gig, or other contracts.
Get more people to read your blogs. Blogs are a great way to let people know what your business does by answering people's questions about your products, services, or expertise. The more people who read your blogs, the more people will share them and the more evidence Google has for the credibility of your blogs which may influence your SEO
Grow your mailing list. You've probably heard the truism: "the money's in the list." Having permission from your ideal customers to regularly contact them through email can be a great way to grow your business's bottom line – not just once but in an ongoing manner.
Buy something from you online. Of course, you can use social media campaigns to increase traffic to a specific sales page on your website which can increase sales for that product or service.
Visit your restaurant, store, or practice. If you have a brick-and-mortar business, you might want to increase traffic to your website so visitors can learn more about what you have to offer which could increase foot traffic.
It's important to be clear about your objectives for using social media to increase traffic to your website because it will help you develop your social media campaigns and measure your results .
Which platform(s) are your ideal customers most likely to be on?
Now that you've verified you've got the right mindset, expectations, and goals, it's time to select the platform(s) that will best meet your needs.
Although there are new social media platforms coming along regularly along with others that are fading into the background, right now these are the 7 that seem to be getting the most attention:
LinkedIn

LinkedIn bills itself as "the world's largest professional network on the internet." As such, it's mainly used for professional networking including generating B-B sales leads.

According to SproutSocial, few US users visit LinkedIn frequently. Only 9% visit more than once a day, 12% visit daily, and only 23% visit several times a week. In other words, 56% of US users visit LinkedIn less frequently than several times a week.

The number of men (29% of US adult men) and women (24% of US adult women) using LinkedIn reflects the current workforce. And 49% of these men and women have an income of more than $75K.

Facebook

Facebook is a social networking site that offers free accounts to users so they can share photos and links, make comments, chat live, watch short-form video, as well as stream live video.

According to GrowthBadger, Facebook delivers 65.36% of all social media traffic to websites. That's more visits per month than all other social networks combined!

However, that only matters if your ideal customers are the ones using Facebook. And there's a good chance they are because Pew Research found that 69% of US adults use Facebook. They also found that almost three-quarters of Facebook users visit the site at least once a day.

Facebook users are 75% female and 63% male. Looking at these users by age:

51% of those aged 13-17
79% of those aged 18-29
79% of those aged 30-49
68% of those aged 50-64
46% of those aged 65+

The location of these users is fairly equally spread among urban, suburban, and rural. And the statistics on income and education are as equally spread for Facebook users.

All these data point to the fact that it's quite easy for many brands to find their target market on Facebook.
Twitter

Twitter allows users to interact with short comments known as tweets (280 characters or less) which may include links and photos.

It is ideal for timely content like news and customer service. And only 22% of US adults use the platform. Another interesting statistic is that of Twitter's 330 million global monthly users, 262 million are outside of the US.

Instagram

Instagram is a free photo and video sharing networking service owned by Facebook.

Sixty-three percent of US Instagram users log in at least daily and these users tend to be younger than those on other platforms. Seventy-two percent of those aged 13-17, 67% of those aged 18-29, 47% of those aged 30-49, 23% of those aged 50-64, and only 8% of those aged 65+ are Instagram users.

In general, Instagram appears to drive very little traffic – even for fashion and beauty brands there were launched by Instagram influencers.

Pinterest

Pinterest describes itself as a visual discovery engine for finding ideas like recipes, home and style inspiration, and more. Its visual focus could make it ideal for highlighting products along with inspirational or aspirational content.

Women tend to use Pinterest almost 3x more than men. Statistica found that there are 322 million international users and 87 million monthly active ones in the US.

YouTube

YouTube is a free video streaming service for visitors to watch, like, comment, share, and upload their own videos.

US adults use YouTube more than Facebook. In 2019, 73% of all US adults used YouTube compared to 69% who used Facebook. Seventy-eight percent of men watch YouTube while 68% of women do.

The majority of people who watch YouTube tend to be 64 or less. Only 38% of YouTube views are 65+. However, 85% of those aged 13-17, 91% of those aged 18-29, 87% of those aged 30-49, and 70% of those aged 50-64 watch YouTube.

Snapchat

Snapchat allows users to send short videos, have live video chats, message other users, create Bitmoji avatars, share stories that are broadcast to followers, and store media in a private storage area. And it allows them to do all this from their phones.

Statistica found that Snapchat was the most important social network for 41% of teens. Sixty-nine percent of 13-17 year-olds, 62% of 18-29 year-olds, 25% of 30-49 year-olds, 9% of 50-64 year-olds, and only 3% of those 65+ use the platform. The platform is used equally between men and women with both at 24%.
Fully create your account/profile on the platform(s) you select
After selecting the platform(s) that make the most sense for your business to be present on, you need to set up your accounts.
If you're serious about increasing the traffic to your website using social media, you can't just kinda be on a social media platform. You need to make sure your profile is accurate and complete which means including appropriate photos. (Since keeping up with the current image sizes on each of the social media platforms can be difficult, here's a great Social Media Cheat Sheet: Must-Have Image Sizes! from Louise Myers Visual Social Media.)
You want your business profile to be an accurate reflection of the products/services you offer as well as the personality of your business. This will help ensure your ideal customers get a great impression of your business when they check out your social profile.
How are your competitors and heroes using the platform?
Before you just start posting content on social media, it can be very worthwhile to study how your competitors and heroes are using the platform you're going to use. See if you can determine things like:
What types of posts get the most engagement?
When do they post?
How frequently are they posting?
What's their strategy for achieving the goal you have for increasing traffic to your website from social media?
Are they buying ads?
Create your social media campaigns by modeling what works
Once you've done this research, you can use what you've learned to create your social media campaigns. Remember you want to model what they are doing NOT copy. All great ideas are built from ideas that already exist. So you're sure to come up with something even better for your campaigns by understanding what your competitors and heroes are doing.
This might all seem a bit overwhelming at first, but you can make creating your campaigns a bit easier by creating a marketing calendar.
Track your results
After going through all this work to increase traffic to your website with social media you need to be able to measure your results. Exactly how you'll measure your results will depend in part on why you wanted to grow the traffic in the first place.
However, when it comes to getting the exact number of visitors to your website from social media, Google Analytics will provide you with the data you need. You can even use this information to help you fine-tune your campaigns.
There's a lot more to social media marketing than just posting occasionally. To do it well, you'll need carefully planned campaigns. And when you do it well, your strong business presence on the appropriate social media platform(s) can be a great way to increase traffic to your website.
Need a little (or a lot) of help with marketing your small to mid-sized business online? We can help you get your business found online. Schedule your free consultation today.