How To Increase Traffic To Your Business Website Without Buying Ads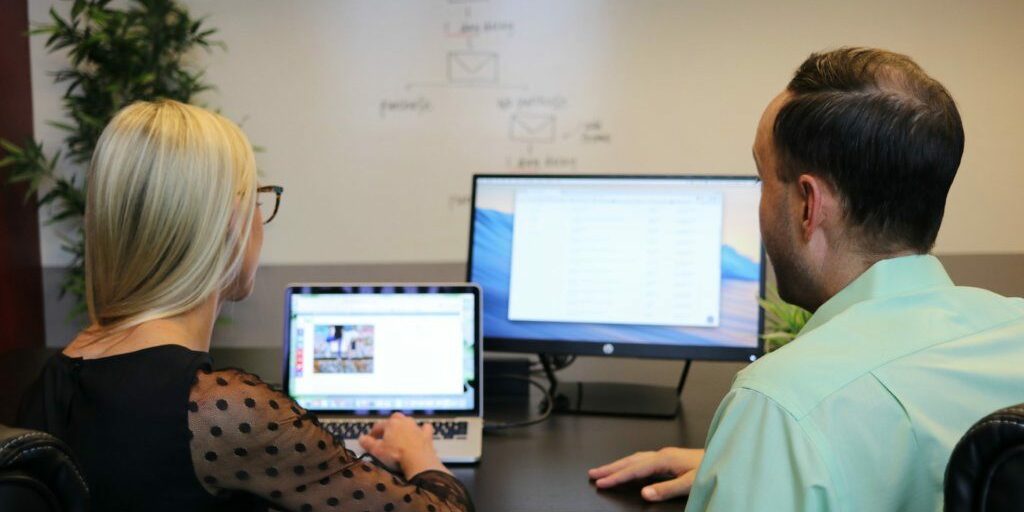 Unfortunately, build it and they will come doesn't apply to business websites – no matter how beautiful the site is or how much you paid for it. To get anyone to visit the site besides your existing customers, friends and family, you have to know how to increase traffic to your business website.
Most business owners immediately think the best answer is to purchase online ads. If you have a large marketing budget and need customers quickly, this could be the way to go.
But what if you don't have the funds for running online marketing campaigns?
Don't worry, you don't have to have a large budget to start driving traffic to your business website. You do, however, have to devote some time to getting the word out there.
The 5 best ideas for how to increase traffic to your business website without buying ads:
1. Implement Search Engine Optimization (SEO)
If you want your business website to be found the very first thing you need to do is make sure the search engines can find it. That's what SEO does.
Optimizing your business website for the search engines means that you have employed 3 different, yet complimentary SEO marketing strategies: a strategy for the website itself, one for each of the pages on your site and one for other sites. (You can learn more about how to do this here.)
The thing to know about SEO is that it's not a quick fix for getting people to visit your business website. It takes time to build your reputation with the search engines.
2. Blogging

When it comes to answering the question of how to increase traffic to your business website without buying ads, blogging is one of my favorite answers.
Regularly posting content that your ideal clients want to read (and that fits into your SEO strategies) will encourage people to visit your website. And if you've written compelling content, they'll want to come back again and again to see what else you have to say.
Blogging also gives you something interesting to share on social media.
3. Use Social Media
Every business should have social media accounts on the platforms where their customers hang out. Being active on social media allows you to connect with your existing clients and know what your clients are saying about you.
However, just because you post on social media there's no guarantee anyone will see it. You need to post consistently and interact with others to build a following that you can then direct to your website.
The other challenge with social media is that the rules for what and how you post keep changing. So, getting people to visit your site from a social media platform requires not only consistency but also an awareness of how the platforms you're using are changing.
4. Get More Reviews
When's the last time you purchased a product or service from a business you're unfamiliar with without checking out some reviews first?
If you're like most of your customers, you take the time to read reviews before making a purchase at a business – either in person or online. In fact, according to Invespcro.com, 90% of consumers read online reviews before visiting a business.
So, encourage your customers to post their reviews on Yelp, Google, social media or wherever potential customers would search for your products and services.
5. Set Up A Google My Business Account

And speaking of reviews on Google, you'll want to be sure to set up your Google My Business listing. Doing so is free and will allow your business to show up on Google Search and Maps.
Yes, you can add a link to your website in your listing which will make it easy for people to visit it when they find your listing.
These 5 ideas for increasing the number of visitors to your website are a great place to start when you're not ready to buy ads and are a great compliment to any ads you may buy in the future.
Still have questions about how to increase traffic to your business website? We've got answers. Schedule a free conversation to discuss your needs with one of the KJ Content Marketing experts.