What Is Digital Content Marketing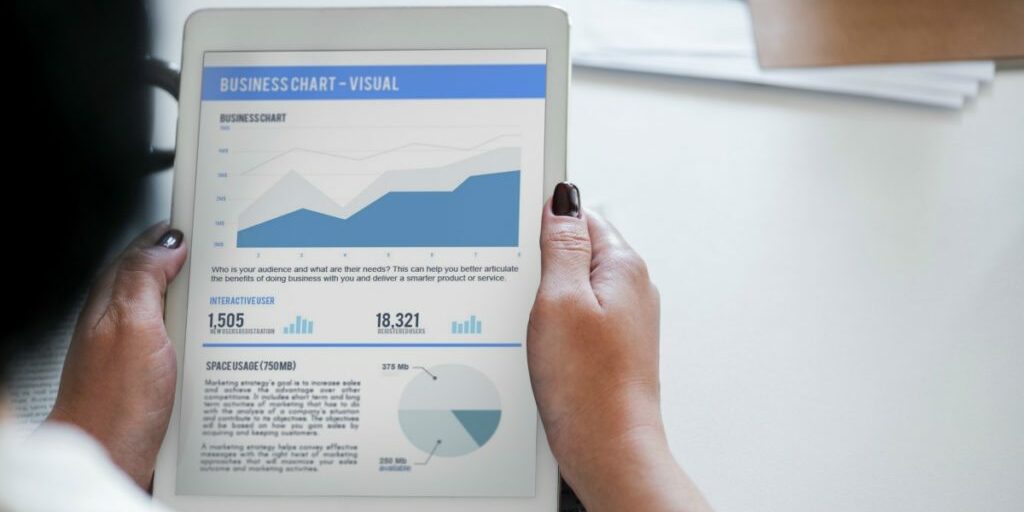 Everything Business Owners Want To Know About Digital Content Marketing But Are Afraid To Ask
Every successful business owner understands the basics of marketing. It's how you spread the word about your products and services. But these days you're hearing more and more about digital content marketing. So, it's natural to wonder, "What is digital content marketing?" and "Do I need it for my business?"
What Is Digital Content Marketing?
According to Wikipedia digital content marketing "is a form of marketing focused on creating, publishing, and distributing content for a targeted audience online." It's different from  boosting posts or buying ads.
When you boost posts or buy online ads you're disrupting the user (your potential customer's) experience. And odds are that they're going to ignore your ads just like you and I skip the commercials on TV.
The goal of digital content marketing isn't about getting your company's products and services in the faces of your ideal clients and customers. Instead, the goal of digital content marketing is to provide value to your ideal clients and customers by giving them the information they're searching for in an entertaining or engaging way.
For example, say you're a residential landscaper. As a residential landscaper, you want to be working in people's yards.
If you wanted to advertise online, you could take out online ads to promote your services. However, if you were to use digital content marketing instead, you would post several sets of before and after photos of the yards you've worked on with a description of how you accomplished each of the transformations.
The mindset for successful content marketing is different from that for advertising online.
When you advertise online, you buy ads from Google or Twitter or one of the other social media platforms or search engines. Your goal is to secure immediate sales from your ads. So, you're hoping that your ideal customers will see and then click on one of your ads. Online advertising works great when your customers have an urgent need to purchase what you're offering.
But digital content marketing is different. When you dig deeper into the question, "what is digital content marketing?" you come to realize it isn't necessarily about securing a sale today. It's about building a solid relationship with your target market and that takes time.
By building their trust in you, you'll become your target market's go-to authority on whatever your company is selling. The payoff is that after your ideal clients know, like and trust you because of your digital content, you'll be the first business they turn to when they're ready to buy.
Digital content marketing is a long-term game.
Now that you have a high-level, basic understanding of what digital content marketing is, it's time to look at some of the practical aspects of it.
Despite the long-term nature of it, digital content marketing still needs to be done strategically. In fact, it needs to be part of your overall marketing strategy to get the maximum benefit from it.
That's because all the pieces of your marketing should work together and be cohesive. You want your brand and business to be consistent in the eyes of your ideal customers and brand advocates, so they'll know what to expect from you.
What Types Of Content Are Best For Digital Content Marketing?
The types of digital content you publish for your target market will depend on your business and your goals. Some of the digital content you can consider publishing are videos, white papers, special reports, eBooks, infographics, email newsletters, podcasts, how-to guides, photos, case studies, Q&A articles, blogs, curated content, apps, webinars, etc.
Any digital content you create that is focused on providing value to your ideal customers can be used for digital content marketing.
Another thing to consider as you develop your marketing strategy is where you're going to publish your digital content. You have several options here – your website, social media sites, and other websites.
Since the goal of digital content marketing is to get more of the right customers to visit your website, you obviously want to have content there.
The types of content that belong on your site are blogs, curated content, Q&A articles, case studies, white papers, special reports, eBooks and how-to guides. But that doesn't mean the content can't be on other sites too.
With appropriate reference to the original content, you can repost it on other sites. You can also repost it on social media.
You can even drive visitors to your website by posting on social media about the great new special report you just released or your latest podcast episode. And when you put together a complete marketing strategy, you might even decide to boost your posts on social media to let more people know about your latest content.
Obviously, this is just the tip of the iceberg when it comes to truly understanding the intricacies of digital content marketing. But this overview should begin to give you the idea that if your target market is online, then it's important for you to seriously consider adding digital content marketing to your marketing strategy.
Key Take-Aways
So, what is digital content marketing in a nutshell?
It's all about being of service and value to your market online without expectation of an immediate sale. You're building relationships.
It's a long-term game.
Digital content marketing isn't a separate endeavor. It needs to be part of your company's overall marketing strategy.
Curious about how to most effectively make digital content marketing part of your marketing strategy? We can help. Schedule a free conversation to discuss your digital content marketing needs with one of the KJ Content Marketing experts.