Transform Your Wellness Practice: How to Leverage Brand-Building Services for Growth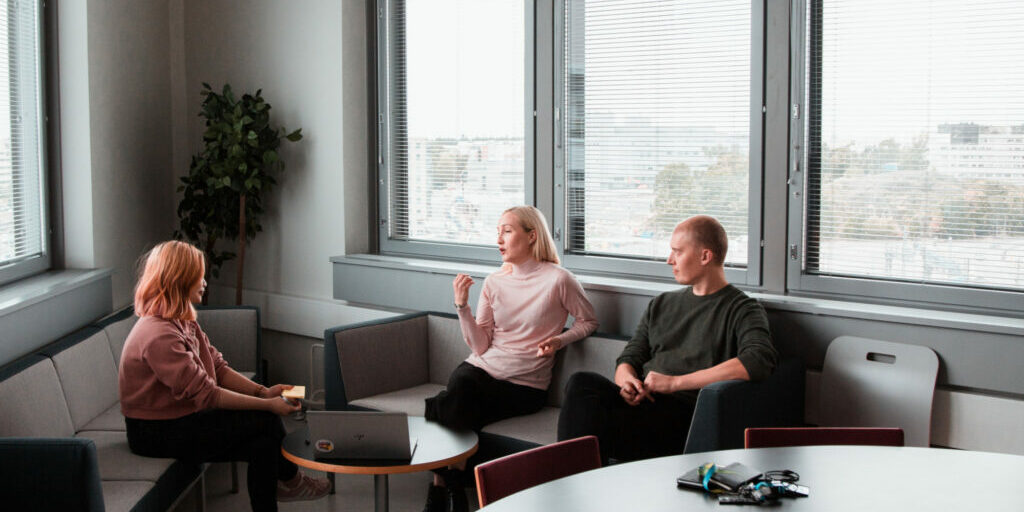 In the dynamic world of health and wellness, setting yourself apart from the competition can be a daunting task. With the rise of digital marketing and the necessity of an online presence, a powerful category of marketing has emerged that can make this task significantly easier – brand-building services.
So, let's take a look at how brand-building services can help grow your wellness practice. We'll also share two inspiring success stories that demonstrate the power and potential of strategic brand-building.
Brand-Building Services: An Overview
At its core, a brand is much more than just a logo or a catchy slogan. It represents your business's identity, values, and promise to your customers. Your brand communicates the unique value you bring to your customers and distinguishes you from your competitors. Brand building, therefore, involves cultivating and enhancing your brand to resonate strongly with your target audience.
Brand-building services are specialized services designed to help businesses create, develop, and promote their brand. They combine different aspects of marketing, like SEO, content marketing, social media marketing, and more, to create a comprehensive brand strategy.
Key Elements of Brand-Building Services
Brand-building services encompass a broad range of activities, each contributing toward the development and growth of your brand and business. Here's a closer look at some of the key elements:
Brand Strategy Development

This involves defining your brand's mission, values, and unique selling proposition. It sets the direction for all subsequent brand-related activities.

SEO (Search Engine Optimization)

SEO is the practice of optimizing your online content to rank higher in search engine results. Effective SEO can significantly increase your online visibility and draw more organic traffic to your site.

Content Marketing

This involves creating and distributing valuable, relevant, and consistent content to attract and engage your target audience.

Social Media Management

An effective brand-building service will help manage your social media presence, creating consistent and engaging content that resonates with your audience.

Website Design and Development

Your website is often the first interaction potential customers have with your brand. A well-designed and user-friendly website can significantly enhance your brand's image.

Logo and Graphic Design

Visual elements, like your logo and marketing collateral, play a crucial role in defining your brand identity.

Online Reputation Management

This involves managing and improving how your business is viewed online. It includes monitoring reviews, addressing negative feedback, and promoting positive testimonials.

Analytics and Reporting

This involves tracking and analyzing key performance metrics to measure the effectiveness of your brand-building efforts and make necessary adjustments.
Each of these elements plays a crucial role in creating a strong brand that resonates with your target audience. However, the real magic lies in how these elements are seamlessly integrated to deliver a cohesive brand experience.
Harnessing Brand Building Services for Growth
Now that you know what brand-building services cover, let's dive into how they can be used to grow your wellness practice.
The fundamental purpose behind brand-building services is to enhance your visibility and credibility in the market. A well-executed brand-building strategy can help you attract more clients/patients, retain existing ones, and ultimately increase your revenue. Here are some of the ways brand-building services can help grow your wellness practice:
Establishing Credibility

In the health and wellness industry, credibility is key. A strong brand sends a message of reliability and expertise, which can help you attract and retain clients.

Differentiating Your Practice

In a crowded market, standing out can be a challenge. Brand-building services can help you create a unique brand identity that sets you apart from your competitors.

Expanding Your Reach

Through effective SEO, social media management, and content marketing, brand-building services can significantly expand your online presence and reach a broader audience.

Creating a Loyal Customer Base

By delivering a consistent brand experience across all touchpoints, you can build strong relationships with your clients and foster loyalty.

Increasing Revenue

All of these factors work together to increase your client base and, ultimately, your revenue. By attracting more clients and retaining existing ones, you can significantly boost your bottom line.
Now, you might be wondering how to go about choosing the right brand-building services for your wellness practice.
Selecting a company to help with your branding needs is an important decision.
You should seek a company that understands the unique needs of your business and has a proven track record in your industry. Look for customer testimonials and case studies that demonstrate their ability to deliver results. Ask for a proposal and make sure they can clearly explain their strategy and how it will help achieve your business goals.
Success Story #1: Transforming a Health and Wellness Startup
Our first success story revolves around a relatively successful health and wellness practice that had very little brand recognition online. Like many others, they struggled initially with establishing an online presence and a distinct brand identity. However, they understood the importance of a strong online presence and were determined to make a mark. With our help, they embarked on a transformative journey.
We began with an extensive SEO audit to understand the initial standing of their website. Simultaneously, we initiated in-depth keyword research based on our industry knowledge and a comprehensive interview with our client. This step helped us understand their niche and their long-term goals. We then crafted a strategy around these keywords, optimizing their website pages, and creating compelling content to support these keywords.
We developed a schedule for content creation to ensure consistent blog posts supporting the SEO strategy. Despite initial hiccups and the inconsistent posting schedule of our client, our efforts bore fruit. Over 18 months, the practice saw an impressive 5750% growth in organic traffic to their website.
This significant increase in website traffic also translated into a growth in their subscriber base, which they started from scratch. With our assistance, they created a series of opt-ins, and their list grew from zero to over 500 subscribers. This burgeoning audience provided a perfect platform for launching their products and generating passive income. The real cherry on top was the unexpected opportunity that our client received. After discovering her blogs through Google Search, an editor from a publishing house offered her a book deal!
Success Story #2: Boosting a Health and Wellness Practitioner's Online Presence
In our second story, we helped a solo practitioner in the health and wellness industry who had a functional website but was struggling to drive traffic to it. She wanted to expand her business and generate passive income, but she wasn't sure how to start.
We stepped in to help her improve her website traffic and overall online presence. Using the same successful approach as in the first case, we started with an SEO audit, followed by in-depth keyword research. This process allowed us to develop a comprehensive understanding of her niche and her online presentation aspirations.
Next, we created a keyword strategy and recommended which keywords to optimize the existing pages for. With her approval, we created page titles, meta descriptions, and new URLs for the existing pages. In tandem, we created a content plan and edited the copy on each page to support the selected keywords.
We continued to monitor her website to ensure the effectiveness of our strategy and addressed any issues promptly. In addition, we helped our client find outlets to republish her blogs, gaining additional traction through backlinks.
The result was phenomenal growth in website traffic, providing the perfect foundation for her to start offering her products and generating passive income.
These success stories illuminate the transformative potential of brand-building services.
They provide concrete examples of how a robust online presence, powered by strategic SEO and content marketing, can fuel growth in the wellness sector.
To make the most out of brand-building services, it's essential to select a partner who understands your unique needs, has a proven track record in your industry, and can align their strategies with your long-term goals. With the right partner, you can effectively leverage brand-building services to transform your wellness practice and achieve unprecedented growth. Your success story could be the next one we share!
If you'd like to explore how we can help you increase the traffic to your website, schedule a consultation.