How to Regularly & Easily Drive Website Traffic with Social Media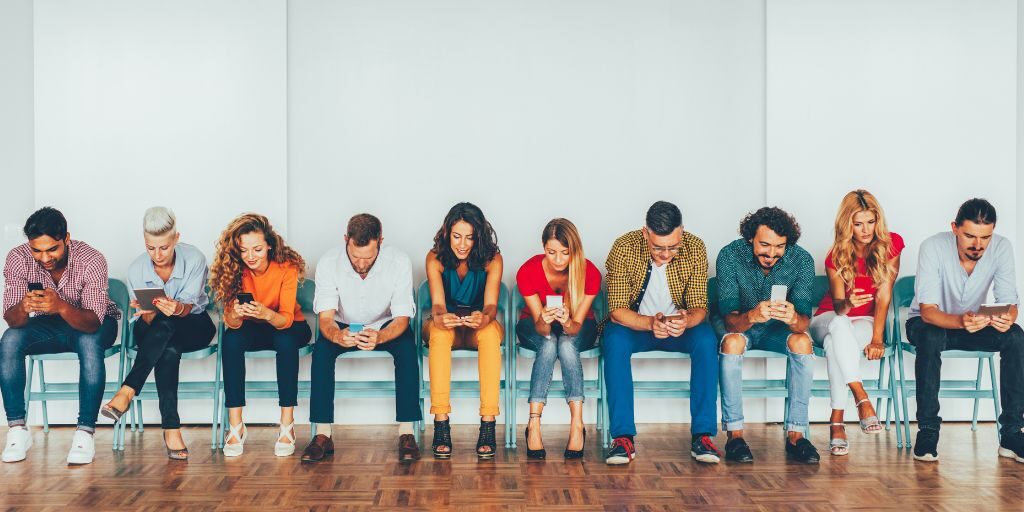 The journey of taking any health or wellness practice from surviving to a thriving, seven-figure one is an ambitious and exciting endeavor. A crucial part of this voyage is understanding the power of social media and how it can be used to drive traffic to your website.
But before embarking on this digital voyage, there are two prerequisites.
The first is you need to know your target audience intimately. A clear understanding of who your ideal clients are serves as a compass, guiding your strategies and helping to make sure your marketing efforts hit the mark. And without this compass, you're very unlikely to reap the benefit of website traffic from social media. In other words, you'll spend a lot of time and money with little to no additional traffic.
The second is a solid set of brand guidelines. Your social media posts need to have a consistent look, tone, and style. If they don't, your practice won't come across as highly competent and professional. Instead, you'll look like every other harried healing and helping professional out there.
One last bit of advice before we dive in. Be patient. It's unlikely that your journey will be smooth. That's because the social media landscape is vast, perplexing, and always changing. However, with the right knowledge and strategies in hand, you can navigate it successfully.
Also, because this is just a blog post, we'll only be able to look at some high-level strategies for leveraging three popular social media platforms – Facebook, Instagram, and LinkedIn – to your advantage. However, these insights will empower you to begin maximizing your online presence, engage meaningfully with your local community, and attract potential patients that align perfectly with your ideal client profile.
Ready to set sail on this digital journey and take the first steps toward transforming your practice from surviving to thriving?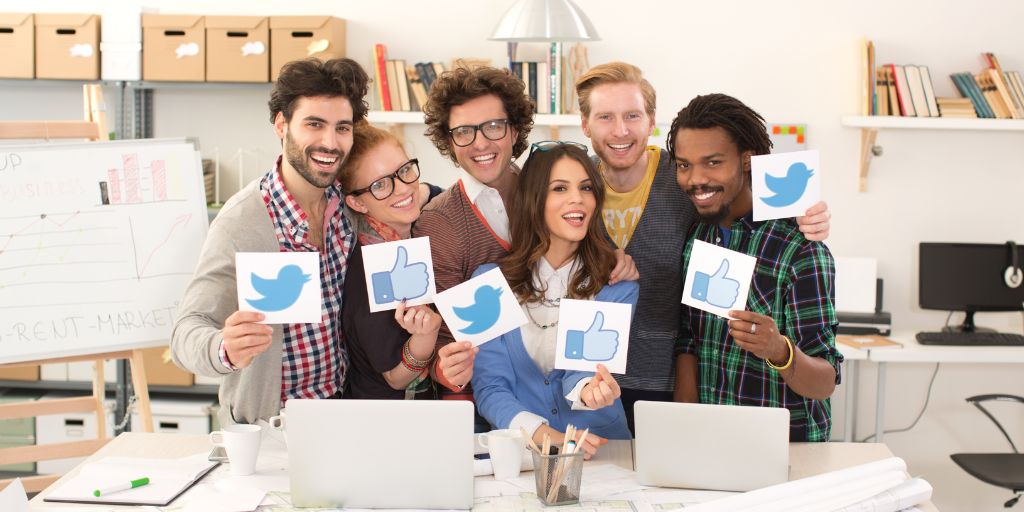 Understanding the Power of Social Media
Over the years, social media platforms have revolutionized the way businesses connect with their audience. And they hold immense potential for your practice, too. Here are the most significant benefits that social media can offer:
Connection with Your Local Community

Social media platforms are a gateway to your local community. By building a robust online presence, you become more visible to potential patients in your area, fostering a local connection that could be instrumental in driving your practice forward.


Enhanced Engagement

Social media isn't a one-way street. It's a platform for dialogue and engagement. By posting relevant content and initiating discussions, you can connect with your audience on a deeper level. This fosters trust and loyalty, essential building blocks in converting potential clients.


Precision Targeting

Advertising on social media is like having a compass that always points toward your ideal clients. That is, it works as a compass IF, and only if, you have ad copy and visuals that speak directly to your ideal patients. With advanced targeting capabilities, social media advertising ensures your message reaches the right demographic. And when it does, social media ads will drive high-quality traffic (potential clients who are genuinely interested in your offerings) to your website.


Cost-Effective Marketing

Because social media marketing can be much more targeted than traditional marketing methods, it's generally considered to be a cost-effective approach. With a well-devised social media strategy that's congruent with your branding guidelines and speaks directly to your ideal clients, you can see significant returns on your investment in terms of website traffic and client acquisition, even on a modest budget.
There is a tremendous potential upside to using social media to drive traffic to your website. And for many, getting started can seem daunting. But armed with these insights, you're better prepared to harness its power.
Next, we'll explore high-level strategies for each of the mentioned platforms to maximize your reach and engage meaningfully with your audience.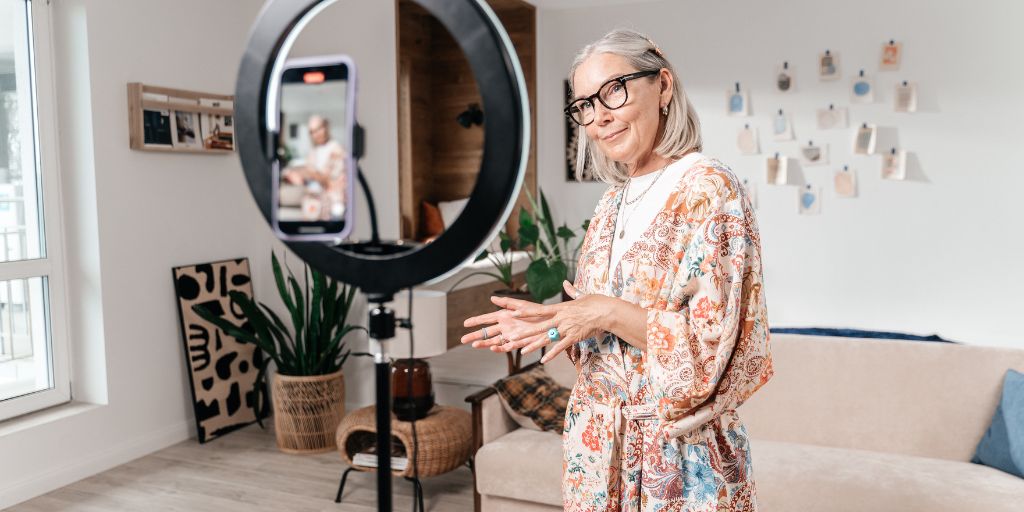 Charting the Course: High-Level Strategies for Each Platform
Each of the social media platforms is a bit different in who they cater to and how you use them. So, It's essential to chart a course that capitalizes on the unique strengths of each social media platform you decide to use. And if you feel like you're sailing uncharted waters, remember that our social media team at KJ Content Marketing is here to guide you.

Here's how you can navigate each platform:
Facebook
Establish Your Digital Outpost

Your Facebook Business Page is akin to a digital outpost, extending the reach of your website. You'll want to make sure it's welcoming and includes a clear profile picture (your logo), a recognizable username, an informative and succinct description, and a link back to your website.


Foster a Digital Community

The beauty of Facebook lies in its emphasis on community. Engage with your audience by posting regularly, responding to comments, and encouraging discussions. This will increase your visibility in their feeds and lead more potential clients back to your website.


Sail with Facebook Ads

Think of Facebook Ads as a strong wind in your sails. By using the platform's precise targeting options and experimenting with different ad formats, you can reach your ideal demographic and drive more traffic to your website.
Instagram
Craft Your Digital Storefront

Your Instagram bio is like your digital storefront, providing a first impression to potential clients. Make it count with a concise description of your practice and a link to your website.


Engage with Visual Content:

Instagram is a visually-driven platform. Draw attention to your practice by sharing eye-catching images, informative infographics, and engaging videos. Remember, these must be consistent with your brand guidelines.


Navigate Instagram Stories, Reels, and IGTV

These features are like uncharted waters, full of potential for deeper engagement. Share insightful content and provide a behind-the-scenes look at your practice.
LinkedIn
Your Professional Beacon

A fully optimized LinkedIn profile serves as a beacon, attracting both LinkedIn and Google searches. Make sure to include keywords related to your practice and a link to your website.


Share Insights and Developments

Use LinkedIn to share thought leadership content and industry insights. This can establish your credibility and attract your ideal clientele.


Engage with Fellow Voyagers

Participate in LinkedIn Groups to connect with fellow health and wellness professionals and potential patients.
As you can tell, social media can be an indispensable tool for health and wellness professionals aiming to take their practice from surviving to truly thriving. By implementing these strategies, you can effectively navigate the digital seas, engage your local community and drive traffic to your website.
Remember, you're not alone on this journey. Our team at KJ Content Marketing specializes in guiding health and wellness practices like yours through these digital seas. We've seen how transformative the right strategies can be and we're here to help you take advantage of them.
Every voyage is unique, so remember to adjust your course as necessary. Test different strategies, learn from the results, and fine-tune your approach. The digital seas may be vast, but they hold immense potential for those willing to navigate them. Set sail today and steer your practice toward a thriving future. And remember, we're here to guide and support you every step of the way.
Schedule a chat with one of our social media experts here.