The Marketing Accountability Workspace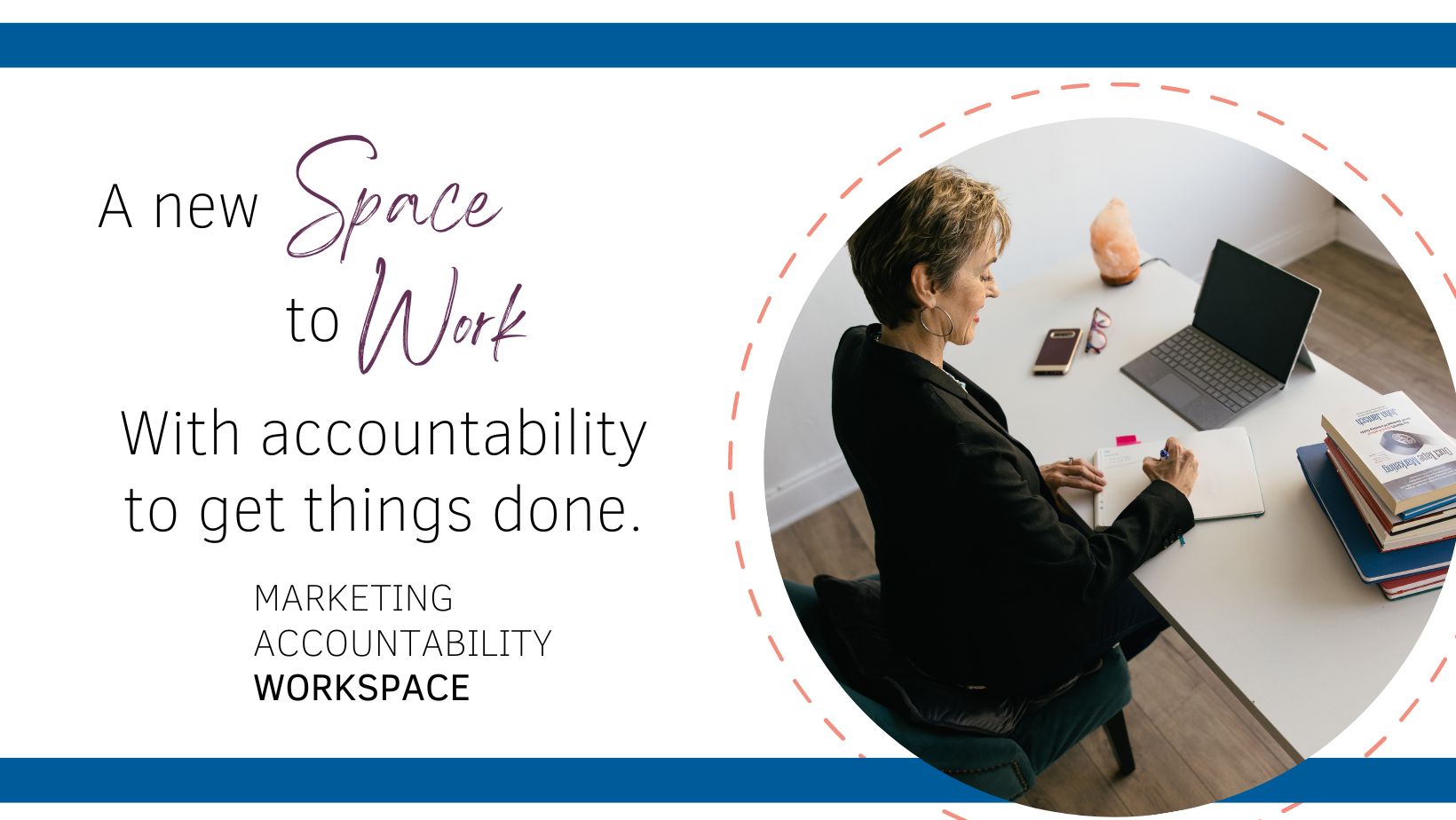 Over the years, we've had so many clients tell us they struggle with getting their marketing done. They know all aspects of marketing are important to building their business. Blogging is vital to preserving their investment in SEO and social media marketing, keeping their services top of mind for their clients, prospective clients, and referral partners. They're also clear they want to do the content development themselves instead of pursuing ghostwriting services, a VA, Social Media Management, etc.
This is why we've created the Marketing Accountability Workspace!
For only $47/month, you can join a place where everyone works together to motivate and support one another to accomplish their goals.
The Marketing Accountability Workspace is a virtual online space where everyone states their goal and is held accountable to achieving that goal within the hour.
It's a space where you'll feel like you are in a workplace environment, with other high-powered entrepreneurs, focused on achieving, without leaving your home.
All for only $47/month.
That's one 60-minute meeting every Tuesday-FOUR meetings for less than $12/meeting to set goals and achieve them.
*If there's a fifth meeting that month it's FREE!
So sign up now and start maximizing your time.
Interested in trying it first? Contact us and we'll send you the link for a free first meeting.
**The Accountability Workspace is currently full, but you can join the waitlist and be the first to know when a spot opens up!**