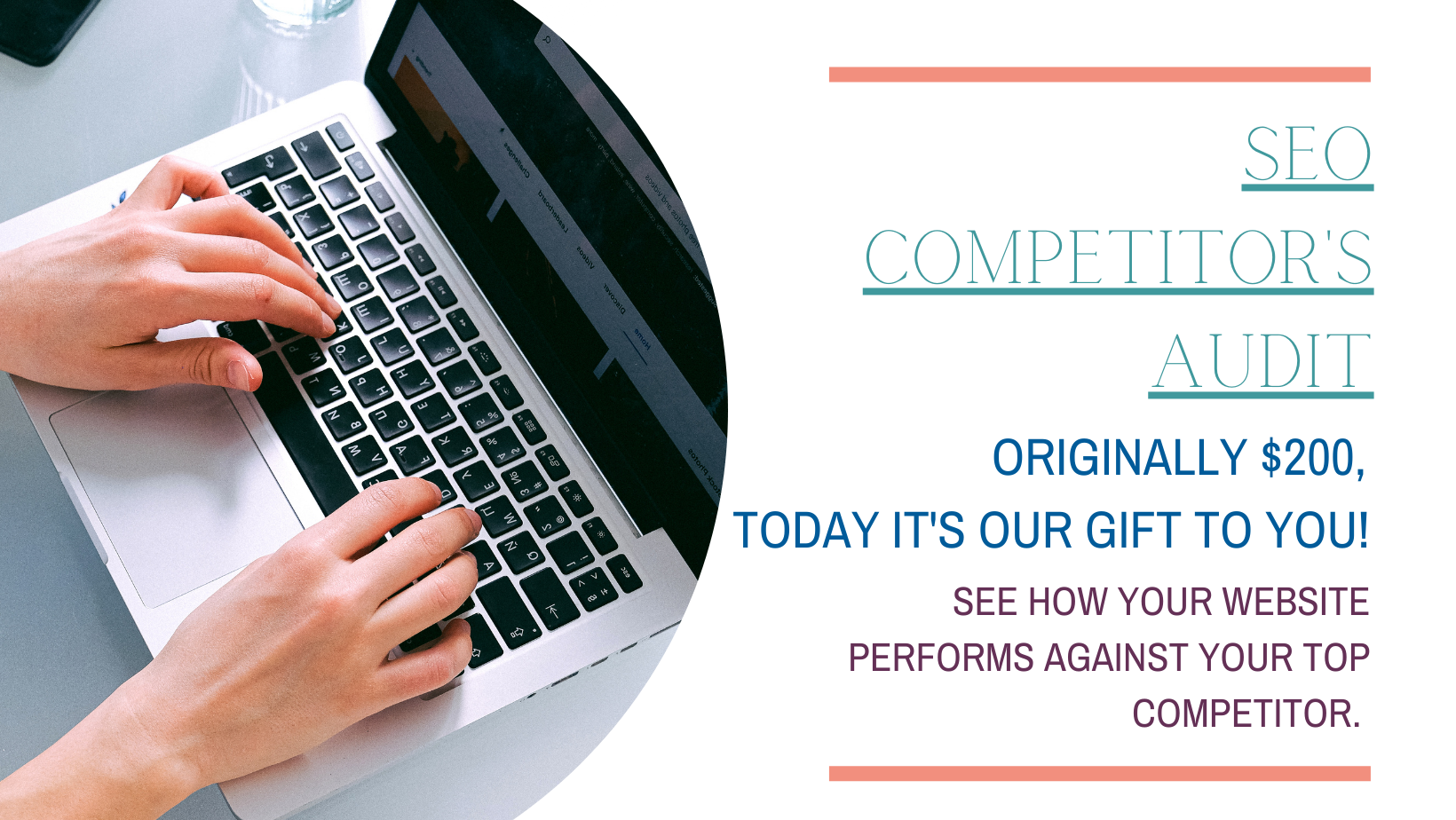 Do you feel like your competitor's website reaches a bigger audience than yours?
Would you like to know how you can achieve bigger, better results than your top competitor?
Or are you just curious about how your website stacks up against theirs?
With your personalized Competitor's SEO audit, you'll have a unique opportunity to see how your website compares to theirs. In your audit, you'll see precisely how well your competitor's SEO is working for them. And today, this product, a $200 value, is our gift to you!
In our audit, we'll dive deep into what your competitor is doing on their website and how their website is performing, and we will give you some tips and ideas on how you can take your website to the next level.
But hurry, this offer won't last long!